The Football Rivalries You Must Not Miss Out On
By
mac14
on August 21, 2023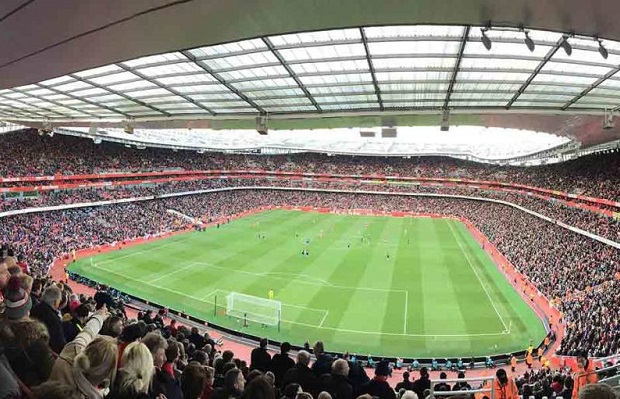 There are many rivalries in the world of soccer, and they often make for an exciting game of football. Today, we touch on some of the most interesting games in the world of football, and some rivalries that go back quite a long time. Of course, some of the feuds will be a bit newer. In any event, you can always bet on these games at https://nolimitbookmakers.com/, choosing from not just the best bookmakers – but also selecting from the most competitive and worthwhile odds as you go along. 
Manchester United vs Arsenal
It's a strange rivalry, but the derby between Arsenal and Manchester United is usually a highly-anticipated one. On the face of it, these two teams shouldn't really be traditional rivals as they are located hundreds of miles apart. United are based in Manchester, while Arsenal are located in London, so you wouldn't expect them to be bitter rivals. But they are. The main rivalry kicked-off when Arsene Wenger was appointed as Arsenal manager in 1996 and went toe-to-toe with Sir Alex Ferguson's Man Utd for the title over the next decade. The two clubs hated each other, and there were several explosive matches at Highbury and Old Trafford that saw players fighting each other. The FA slapped four Arsenal players with lengthy bans after an ugly fight following a 0-0 draw in 2004 but the Gunners still went on to win the title undefeated. Wenger and Ferguson are no longer the managers, but the two clubs still harbour a fierce rivalry. 
Manchester City and Manchester United
There is no surprises here, as Man Utd and Man City – the two biggest clubs from Manchester – are fierce rivals. Man Utd had the bragging rights for years having won a record number of league titles following Ferguson's dominant years. The Scottish boss won 13 titles during his tenure at Old Trafford and United were firmly top dogs in Manchester. However, Man City have become one of the best teams in the world since Pep Guardiola took over in 2016. The Cityzens have won six of the last seven Premier League titles, while Man Utd have dropped off and haven't lifted the trophy since 2013. 
City have set new standards under Guardiola, winning titles with over 100 points, and they even won their first ever Champions League as part of an historic treble in 2023 – eclipsing the 1999 Man Utd treble winning team. Historically, Man Utd still have the edge in the head-to-head games having won 78 to City's 59, but City are slowly catching up due to their recent successes.
FC Barcelona vs Real Madrid FC 
If we are going to talk about big rivalries in the game, then we must mention Barcelona and Real Madrid. The two giants have dominated Spanish football for decades and have a fierce hatred for each other as a result. It's not just in La Liga where they battle one another, as Barca and Madrid are titans in Europe as well as they both regularly compete to win the Champions League.
The 'El Classico' derbies between the two clubs are intense and watched by millions all over the world. We've seen some great battles over the years and with many of the best players in the world playing for the two teams, they are always high quality encounters. Real Madrid have been dominating La Liga and the Champions League in recent years, but Barcelona are progressing well under Xavi and won the title in 2022/23.