Have Arsenal done enough to finally win the Premier League title?
By
mac14
on July 29, 2023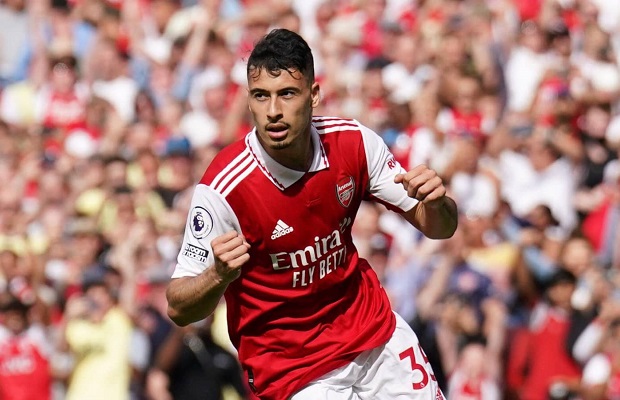 Last season, it really felt like Arsenal might go all the way to the end to challenge Manchester City for the Premier League title. In the end, it just didn't happen. 
Just when the Gunners needed to tighten their grip in the title race, they simply withered away. Pep Guardiola's side had the experience and quality to maintain the momentum when it really mattered and as a result, they went on to lift the trophy for the fourth time in the last five years.
It is indeed a remarkable achievement. Apart from Liverpool, no other teams managed to challenge Guardiola's side properly, and that includes the Gunners as well.
In the end, City went through a 13-game winning run in the Premier League to lift the title, and if the Gunners need to challenge them, they will have to show this type of ruthless streak when it really matters.
The last season was a bit different from the previous seasons. Liverpool – who were serial contenders for the title – not only failed to mount a challenge but they couldn't even finish in the top four. Instead Newcastle and Manchester United qualified for the Champions League next season.
While Eddie Howe's side showed remarkable progress, they were never going to challenge for the title. The same can be said about United. There was no challenge from Tottenham Hotspur while another traditional club Everton narrowly survived relegation.
This season it could be different. Liverpool are going through a sea-change approach in their recruitment drive, and they are going through a rebuilding process. Jordan Henderson, the club skipper, has left Anfield to move to Saudi Arabia, while Jurgen Klopp has made major changes in midfield.
With a few more additions Liverpool could be a genuine challenger for the title. Moreover, with no Champions League to focus on (Klopp is unlikely to focus heavily on Europa League, especially during the group stages), Liverpool can solely focus on the league, and they have enough quality in their side.
Similarly, Manchester United have already made some top signings and they are expected to improve as well. Man City, on the other hand, have added an experienced midfielder in Mateo Kovacic from Chelsea. They already have a star-studded midfield unit and Kovacic will make them even better.
Arsenal improve
Arsenal are expected to have a tougher fight this time around but it appears that they are well equipped. There's still a lot of time left in the summer transfer window, but so far it has been really encouraging.
The Gunners have shown ambition in the transfer market and have signed some fantastic players who are expected to improve the first team massively. Supporters are already excited ahead of next season and many are buying tickets on Seatsnet.com for their opening matches – which should all be sold out, such is the demand for Arsenal tickets right now.
After last season, it became very clear that the Gunners will need to sign a new midfielder this summer, despite the fact Granit Xhaka was outstanding for the club. Xhaka has left the Emirates to join Bayer Leverkusen, but in return, the Gunners have made some stellar additions.
They have shown ambitions in the market. Mikel Arteta and Edu didn't hesitate to spend big money on players like Kai Havertz from London rivals Chelsea, and Declan Rice from West Ham. They also signed Jurrien Timber from Ajax.
The signing of Havertz came as a bit of a surprise to many. After a disappointing last season, the Blues needed to sell some of their players to trim the squad and also make room for new additions.
We have seen a massive clear-out this summer, with the likes of Hakim Ziyech, N'Golo Kante, Mason Mount, Kovacic, Ruben Loftus-Cheek, and Edouard Mendy all being sold. If the widespread reports are to be believed Chelsea will offload Conor Gallagher as well.
But the departure was unexpected, after all he was one of the big-money signings made by Frank Lampard. The German international has scored some crucial goals for the club, but it seemed like none of the Chelsea managers got the best out of him.
He can play in multiple positions, and it is a conundrum really. No manager has been able to pinpoint what's the best position for him. Last season, he was below par, and when Chelsea decided to offload him, Arsenal took the gamble and signed him quickly for £65m.
The 24-year-old is a world-class player but he needs to be properly utilised. Hopefully, Arteta will find a way to get the best out of him. His prime years are ahead of him, and it looks like a cracking piece of business from them.
Likewise, Timber is another quality addition. The 22-year-old defender from Ajax joined for a fee of around £34m on a long-term deal.
"We're really excited Jurrien has joined us. He is a versatile young defender," said Arteta.
"Jurrien is a young player, but has already achieved so much. He has experienced what it's like to go to a major international tournament on more than one occasion, as well as the trophies he has won with Ajax. We look forward to welcoming and integrating Jurrien into the squad."
The Dutch youngster is a versatile defender, who can play in the centre of defence or at right-back. He was linked with a move to Manchester United and Bayern Munich, but Arsenal moved in quickly to wrap up his signature quickly, despite the fact they had one bid rejected by the Dutch giants. 
Timber has won 15 caps for the Netherlands, including four at the Qatar World Cup, where he helped Louis van Gaal's side reach the quarter-finals. Lack of squad depth was the main reason why the Gunners failed to sustain the challenge last season, and Timber's versatility will come in handy. 
Statement signing
However, the signing that really shook everyone is the arrival of Rice from West Ham. Arsenal paid a sum of £105m for the England international which is not only the club's record transfer but also a British record transfer.
Rice has been outstanding for both club and country in the past few seasons. He has developed into one of the finest central midfielders in the country, and he had no shortage of suitors.
Rice made it clear that he wants to test himself in the Champions League, and Arteta will now build a team around him. He is a true leader, both on and off the pitch, and Arsenal are definitely stronger with him in the side.
The question is – do Arsenal need more signings to close the gap with Man City? Rice can be a statement signing, but is he enough to make Arsenal the best team in the country?
Probably not. City have tremendous depth in their side, and that is what the Gunners must work on. They need to add depth in their squad, but having spent heavily on three players already, it will be interesting to see if they have enough funds left to do some top-level signings.