Keeping Up the Fight: What Should Arteta Consider Implementing to Keep Arsenal in The Race?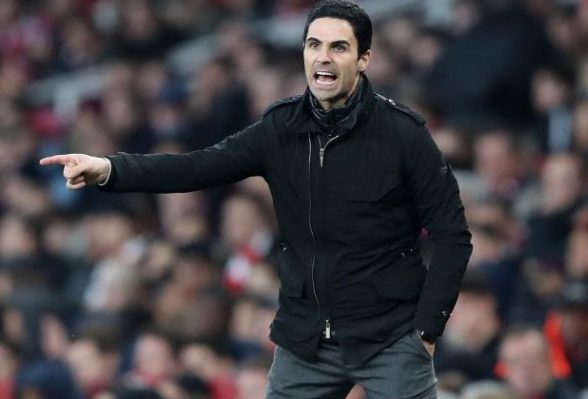 In the highly anticipated Premier League match between Arsenal and Manchester City, the latter emerged victorious with a 4-1 scoreline, effectively taking control of the title race. Arsenal now need to win all their remaining five games to boost their chances of winning the league for the first time since 2004. While the defeat to City will be viewed as the turning point, Arsenal's loss of momentum began earlier with a poor run in April, including back-to-back 2-2 draws and a chaotic 3-3 draw against the league's bottom team Southampton. In light of this, what steps can Mikel Arteta take to reverse their fortunes and put pressure on Manchester City? To many, the dice has been cast; it is City's title to lose as they remain heavy sports betting online favorites.
Bring back the belief
When asked if winning their remaining five games is necessary for Arsenal to win the title, Arteta responded by saying he is uncertain about what is required. However, he acknowledged that he needs to lift his players' spirits after their defeat against Manchester City. Arteta's first priority is to get his team back to winning ways as they have been struggling in recent weeks. Despite leading the Premier League for most of the season, Arsenal's failure to secure wins in their previous three matches against Liverpool, West Ham, and Southampton was nearly unacceptable.
Despite suffering a heavy defeat against Manchester City, Arsenal can still impact the final outcome of the Premier League season. Mikel Arteta needs to downplay the loss and focus on getting his team back to winning ways. Arsenal had already been struggling with form before the City game, having dropped points in previous matches against Liverpool, West Ham, and Southampton. However, they have shown resilience in the past, having bounced back after a poor run of results in February. Arteta needs to address his team's defensive issues and remind his players that winning the title is still possible. Custodian Aaron Ramsdale has urged the team to maintain a strong mentality and not give up on their dreams. Despite the odds, anything can happen in the unpredictable Premier League.
Aaron Ramsdale, the Arsenal goalkeeper, emphasized the need for his team to maintain a strong mentality and push hard in every remaining game of the season. He acknowledged the tightness of the Premier League table and the need to win all five remaining games to stay in the title race. Ramsdale also expressed confidence in Arteta's ability to analyze and address the team's weaknesses. He urged his teammates not to feel sorry for themselves and to give their best efforts to bounce back. Ramsdale has been a massive revelation for Arsenal this season, ranking third in the golden glove race. Bet with Betway for Arsenal to pull some crucial wins led by the former Sheffield United goalkeeper.
Unleash Trossard
Before the City match, Arsenal struggled to keep clean sheets, conceding nine goals in the games that Rob Holding had started. Although Holding started against City, he had a difficult time against Erling Haaland from the outset, losing a physical battle that led to Man City's first goal. Therefore, a change in the heart of Arsenal's defense could potentially improve their chances of not conceding goals. Ben White has been playing as a right-back for Arsenal this season, but he formed a reliable center-back partnership with Gabriel Magalhaes in the previous season. Moving White back to center-back could benefit Arsenal's defense and their build-up play. Additionally, Leandro Trossard has had an impressive start to his Arsenal career since joining from Brighton in January.
Leandro Trossard has been performing well for Arsenal lately, particularly in the Southampton match where he played in an attacking midfield position after replacing Fabio Vieira in the second half. Despite this, he has been relegated to the bench since the return of Gabriel Jesus. Interestingly, Arsenal has won every Premier League match in which Trossard has started, so perhaps Arteta should consider giving him a starting spot in the upcoming matches.
The Gunners have some tougher fixtures on paper compared to City's, but you can bet on Arteta's side to give City a real run. All matches are available on Betway, featuring multiple markets for all leagues across the globe.