Everton's Long Stay in the Top Flight Is In Danger of Ending
By
mac14
on February 27, 2023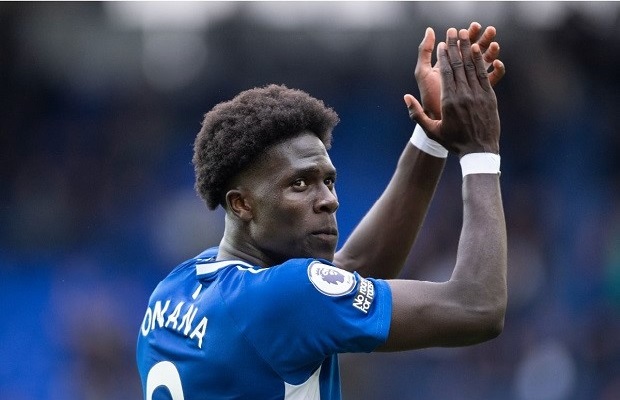 Among all the fan chatter in the Premier League right now, you can find a lot of recommendations that Arsenal fans be cautious. The Gunners top the Premier League by a handsome margin, but there are some who believe it is much too early for any celebrations. There is still half the season to play, and we have seen countless times in football before that things can suddenly go off the rails.
Similarly, Everton fans will be looking at their team mired in the relegation zone, hoping that the second half of the season is much more positive than the first. However, the Toffees are in deep, deep trouble, and it might finish their remarkable run of time spent in the highest division of English football. Only the aforementioned Arsenal have been in the top flight for more consecutive seasons than Everton, and no club has spent more time overall in the top division than Everton, who have missed just four seasons since 1888. But that really could come to an end in the coming months.
Everton now odds-on to go down
Relegation betting odds aren't discussed with as much regularity as title winners' chances, but it won't have escaped Everton fans' notice that the team is odds-on to go down at the end of the season. After 20 games, the Toffees have just 15 points, a fact that led to the sacking of manager Frank Lampard. The atmosphere at Goodison Park is toxic, and there have been several clashes between fans and the executives. Due to the ill feeling around the owner Farhad Moshiri, you can expect more protests from the fans. This kind of atmosphere is not conducive to a relegation battle, a time when you want your fans behind you.
But what makes matters worse, arguably, for Everton is that the fixture list is very daunting. Yes, the structure of the Premier League means you have to play every team twice. But a quirk of the fixture list means that Everton's second half of the season is arguably even tougher than the first half.
For example, Everton must play Arsenal (home and away), and also travel away to face Liverpool, Manchester United and Chelsea. They also have home games against Manchester City and Spurs. But it gets tougher still, as they have tough away games against fellow relegation candidates. Consider that of the teams that are considered in a relegation battle (everyone from Crystal Palace in 12th and below), Everton have four away games and just two home games. This is not a good thing for a club that has won just once away from home all season.
Toffees will hope that rivals will falter
Is there any silver lining for Everton? Sure. The club will have a new manager in place, which seems likely to be Sean Dyche, and that could give the Toffees something of a bounce. Managers have been credited with saving teams from the dreaded drop before, some of whom have been in more precarious positions than Everton.
The other plus for Everton is that there are weak teams around them. Bournemouth and Southampton join Everton as the teams considered by sportsbooks to most likely drop to the Championship, but one wouldn't be surprised to see Leicester or Leeds get into trouble, and Wolves could also be drawn into the fight. Indeed, consider that Everton, who are on 15 points (joint-bottom with Southampton) are only six points behind Nottingham Forest in 13th. There is a lot to play for.
However, stopping short of predicting that Everton will go down – who knows what will happen – it's clear that they are in real trouble. They sometimes talk about teams that are too good to go down, but Everton, with all the history attached to the club, might seem like they are too "big" to go down. Fans might be in for a rude awakening.