World Cup round-up: How Arsenal's players have performed so far
By
mac14
on December 5, 2022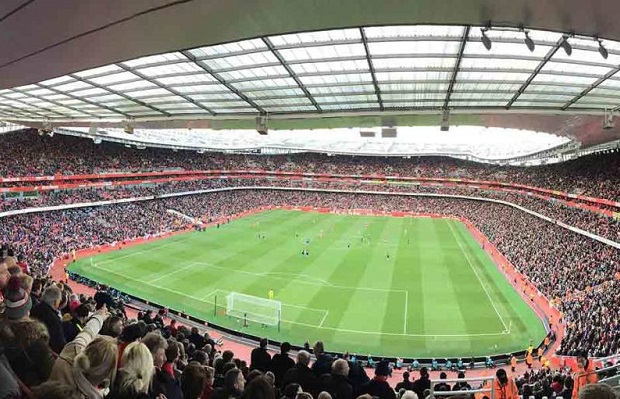 After all the controversy and protests, World Cup 2022 has almost reached the end of the opening group stage – and Arsenal players have definitely played their part so far. There are ten Gunners in Qatar representing seven countries and all of them still have a chance of making the knockout stages.
The World Cup betting markets like the look of Brazil or France to go on and win another final. But England made short work of the group to go through as winners and will now know that they just need to win four more games to bring football home for the first time since 1966.
Here's a quick round up of how the Arsenal players have performed in Qatar.
Brazilian Brilliance
Unsurprisingly, the Selecao have been tipped by many to win yet another World Cup. The opening games of this tournament have backed up that confidence, with Tite's side looking very impressive – and in total control. They should win their group and would back themselves to go far in the competition.
Both Gabriel Jesus and Gabriel Martinelli are seen as squad players in the Brazilian squad but have already shown how important they can be for their national side. With Neymar injured, both could feature more as the tournament goes on and could well be bringing back winners' medals to the Emirates later this month.
England Expects
But football is coming home isn't it? After the draw against the US there were not many Three Lions fans that held that view. But since the comprehensive win against Wales, England fans have started to dream once again. Depending on how the Senegal game goes, there could be a clash with France – but we are getting ahead of ourselves!
Bukayo Saka has played his part already, while Aaron Ramsdale will probably not see any game time unless Jordan Pickford picks up an injury. The other Gunner in the England squad, Ben White, has now returned home for personal reasons. But Arsenal are still well represented in the Middle East.
Joyful Japan
We couldn't talk about Gunners at the World Cup without mentioning the incredible performance from Japan. Takehiro Tomiyasu has been used as a substitute so far but has been able to celebrate victories over both Germany and Spain in the opening phase.
He could be an important part of the Japan side if they go any further in the competition. But the Samurai Blue now come up against a very good Croatia team. Hopefully our boy will do us proud in that one.
Arsenal Aces in Qatar
Other Arsenal players at the World Cup include Granit Xhaka for Switzerland, William Saliba for France, Matt Turner for the US, and Thomas Partey for Ghana. All will be important for their national sides and return to the Emirates as national heroes.
We look forward to welcoming them all back to North London in a few weeks' time and will let them know how proud of them we are. It is the sign of a big club to have so many players – representing so many different countries – in the sport's most prestigious tournament.
Arsenal have always led the way when it comes to bringing players from all over the world to our part of London. Now they are on television screens around the world showing just why they play for this famous club. We will wait to see if any of them comes back having gone all the way and lifted the World Cup.