Arsenal target Mudryk 'upset' after learning of Shakhtar's £87m valuation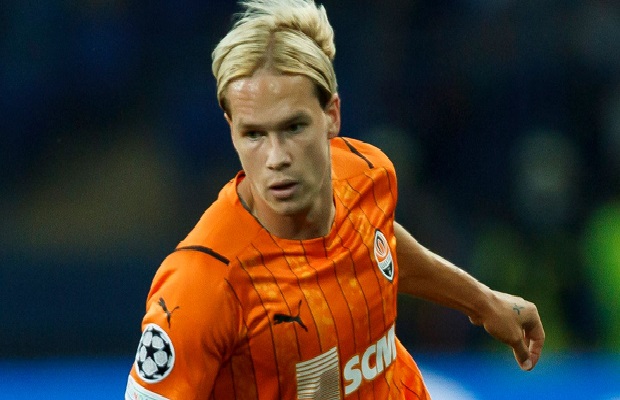 Arsenal target Mykhaylo Mudryk has revealed that he is 'shocked' after learning Shakhtar Donetsk value him £87m ahead of a potential January move.
The Gunners have continuously been linked with a move for the 21-year-old after the youngster emerged as a possible target for the north London club – to bolster the flanks – towards the final few days of the summer transfer window.
The Ukraine international has been heavily linked with moving away from the NSK Olimpiyskiy Stadium ahead of the winter window. The winger recently said that he would be disappointed if he fails to secure a move in January, and confirmed he's been watching Arsenal games amid the intense speculation linking him with a move to the Emirates..
Recently Shakhtar's director of Football Dario Srna made it clear that they value Mudryk at around €100m (£87m) and they wouldn't consider anything less than that to sell their star man this winter.
Meanwhile, speaking to Sport Arena, Mudryk has revealed that he is 'shocked' after learning the clubs valuation and his dream of playing for a big European club has now been 'wounded'.
Mudryk to Arsenal
The winger further states that it is highly unlikely that anyone would match Shakhtar's asking price this winter as nobody would spend that much money on a Ukraine championship player.
Mudryk also says that the £87m valuation has made him 'upset' and the fee could be the barrier to his dream of playing for a big European club.
Mudryk told Sport Arena:
"When I found out about my price, I wasn't just surprised – I was shocked. I have a long-term contract with Shakhtar [set to expire in December 2026], I give all my strength and energy so that Shakhtar achieves maximum results… but every football player has a dream to play in a top club and a top championship – I am no exception.

"But I am 100 per cent sure that they are unlikely to buy a player from the championship of Ukraine for 100 million… I will not hide that I was very upset. The amount of 100 million puts a barrier to my transition to the top championship, which I so dreamed of. I can't say that my dream was killed, but wounded – that's for sure."
Mykhaylo Mudryk would be an excellent acquisition for Arsenal, however, it would be extremely difficult for the north London club to sign the talented forward this January if Shakhtar don't reduce their valuation.
Fabrizio Romano previously said that the Gunners held positive talks with the 21-year-old's representatives last summer but didn't open formal negotiations with Shakhtar after learning that the Ukrainian giants value their player at around £39m, but, that valuation has now increased significantly. So, it is highly unlikely that Mikel Arteta's side would make a move for him this January if Shakhtar stay firm on their asking price.