How long can Arsenal stay top of the league?
By
mac14
on October 27, 2022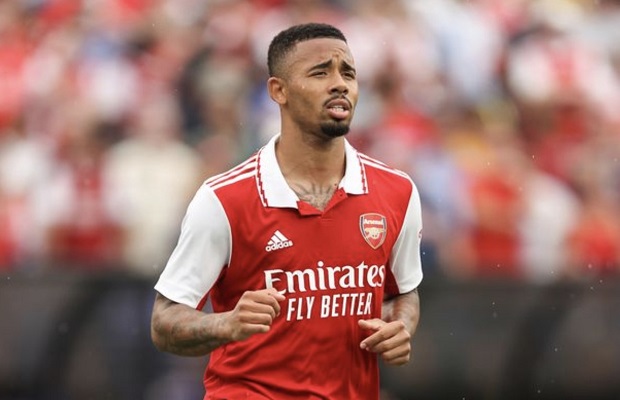 Arsenal are the most pleasant surprise in the Premier League this season. Mikel Arteta has clearly build an exciting young squad, so the Gunners fully deserve to be sitting top of the table. So far this season, Arsenal have only lost once – a controversial defeat away to Manchester United – while last weekend's 1-1 draw at Southampton was their first draw of the campaign. The Gunners have secured impressive wins over Tottenham and Liverpool at home, and we will see how they manage in the London derby against Chelsea or in the match against the strongest team in England, Manchester City.
However, Arsenal have shown that they will be competitive this season and results like this give fans hope that they will finally return to the Champions League. There was a lot of disbelief as to whether Arteta could build a winning side similar to the Arsenal that were champions under Arsene Wenger just under 2 decades ago. It looks as though Arteta is building a side capable of emulating their predecessors, and much is down to their summer transfer business. Gabriel Jesus has excelled since arriving from Manchester City having scored 5 goals in 11 games. The Brazilian only scored 8 in the whole of last season playing for the champions, so it seems playing for Arsenal suits Jesus down to the ground.
After almost leaving the club last summer, Granit Xhaka has turned his Arsenal career around. Together with Partey in tandem, he connects the lines of the team and is in the form of his life. In addition to Jesus, another Brazilian, Gabriel Martinelli, has emerged as one of Arsenal's best players while the additions of Oleksandr Zinchenko and Fabio Vieira have further strengthened the squad. Some players have improved further compared to the previous season such as Martin Odegaard and Bukayo Saka. William Saliba and Gabriel are forming an excellent partnership in defence while goalkeeper Aaron Ramsdale continues to improve between the sticks.
There is still a lot to play for until the end of the season, and we will see how long Arsenal will be at the very top and whether they can maintain their form to actually win the Premier League title. There is no denying that this side has quality, but it seems that winning the Premier League may be a step too far this season. Obviously the fans are delighted with how things are right now. Even in the games they haven't won against Man Utd and Southampton, Arsenal should arguably have gone away with all three points, so there is no reason to think the Gunners won't be challengers.
However, it remains to be seen how high Arsenal can finish this season. The real tests are yet to come for Arsenal as they have to play games against Chelsea and Manchester City. If Arteta can secure positive results in those matches, then Arsenal can be considered as genuine title challengers. Manchester City are the best team in the league led by the incredible Erling Haaland, so only after that game will it be established whether Arsenal really have a team that is ready to fight for the title. City have much more experienced and expensive players, but this Arsenal team should definitely not be underestimated. At the moment, it seems Arsenal are City's closest challengers and deserve to be ahead of the likes of Man Utd, Chelsea and Liverpool.
In addition to the Premier League, Arsenal have also impressed in the Europa League having won all four of their group games so far so book their place in the knockout stages. It remains to be seen whether Arsenal will focus on one competition or try to compete both domestically and in Europe, but the main aim right now has to be getting back in the Champions League. The Europa League is an excellent back-up in-case Arsenal finish outside the top four, but given they sit top right now, Arteta would be forgiven for prioritising the Premier League for now.
The Gunners squad is small and inexperienced, so we can expect them to drop points at some stage. The big question is how drastic that drop will be. If someone had asked Arsenal fans whether their club would be in first place after 11 games, most would almost certainly have answered NO. The reality is now much different and Arsenal are sitting top. We'll see how Arsenal fare in the remaining few rounds before going on a World Cup break. It can happen that the break comes at the right moment, or it can stop Arsenal's surge and give room for other teams to consolidate before the season resumes. Like all other teams, it will be important for Arsenal that all players return from the World Cup without any injuries.
Until the break, Arsenal will face off against Chelsea at Stamford Bridge. A victory in that match against another rival would be a great incentive for the continuation of the season and an indication that Arsenal really justifiably holds first place. After many years, Arteta has managed to create an Arsenal that the fans watch with pleasure. Finally, a compact team has been created that knows what it wants against every opponent and plays without any fear. The fans have grown tired of poor seasons and want their club to return to the elite group where it definitely belongs. Arteta asked for patience and he was proved right. Of course, the players are always responsible for the victories, but when it goes wrong, the coach will be the first to blame.
The fans are back loving watching Arsenal again, and they'll be hoping the club can maintain their form and witness this young squad go on to create a new generation of Thierry Henry's, Patrick Vieira's and Robert Pires'. The players led by Arteta should go step by step and if they maintain this level until the end of the season, they could surprise a few people. If you want to watch Arsenal live at the Emirates, as well as at away grounds across England, buy Arsenal tickets 2022/23.