Arsenal to sign four players to new, improved contracts
By
mac14
on October 20, 2022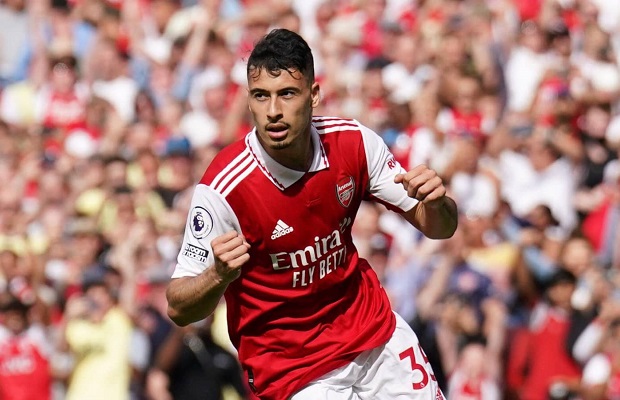 Arsenal changed their transfer policy over the course of the last 24 months and it is beginning to work out for manager Mikel Arteta. The Gunners had several big-money, ageing players on their books including Pierre-Emerick Aubameyang and Alexandre Lacazette. Both players were allowed to leave at different points last season, enabling the club to free up cash and focus on younger, hungrier players.
The club's work in the transfer market is bearing fruit, but now, sporting director Edu must build on the work that has been done. Part of Edu's work is to re-sign the players that are excelling for the Gunners. Three players are in line for new contracts at the Emirates as Edu plans to tie down the team's core players to long-term deals.
Arsenal fans are anticipating the Gunners' top-four clash with Chelsea and hoping the Gunners can continue winning Premier League fixtures. Fans of the Premier League can learn how to register a Betway account in Nigeria to place wagers on all of the matches in the league this season.
Premier League rivals Liverpool and Manchester City have routinely tied down their key players to long-term contracts. Now, Arsenal trying to do the same with three stars entering negotiations over new deals.
Edu is working on new contracts for Gabriel Martinelli, William Saliba, and Bukayo Saka. All three players have made a tremendous impact on the Gunners this season. Twenty-one-year-old Martinelli is under contract with Arsenal until 2024. Although he has just over 18 months left of the current deal, Arsenal have a two-year option on the Brazilian.
Saliba is also under contract until 2024. Arsenal also hold an extension on the defender's current contract. Unlike Martinelli, Saliba's extension is for just one additional season. The club also has a one-year extension on Saka's contract. Saka's current contract will end in 2024, just like the other two players.
It is vital that Edu ties the three Arsenal stars down for the foreseeable future. All three players are 21 years old and could play for Arsenal for years to come. Although the trio is the priority for Arsenal to tie down, they are not the only players at the Emirates in line for new contracts.
Goalkeeper Aaron Ramsdale is the next player set for contract negotiations. Ramsdale joined Arsenal as the backup for Bernd Leno, but quickly took over the starting goalkeeper position. Ramsdale's original contract reflects that of a backup goalkeeper. However, with Ramsdale playing as the team's undisputed No. 1, he is in line for a new contract.
Edu will be worried with recent reports claiming Martinelli could "play for Real Madrid". The Brazilian could have his head turned by the claims. Therefore, the sporting director will want to get Martinelli's signature down on paper sooner rather than later. Arsenal academy graduate Saka is likely to have no issues signing a new, improved deal. Meanwhile, Saliba's career has blossomed this season under Arteta. He is having a purple patch and will likely put pen to paper soon.
All four players that are in line for new contracts are playing major roles in Arsenal's title race. Arsenal's priority is to sign all four up for the foreseeable future and keep rivals away from the players.