Arsenal injury round-up – Partey, Elneny, Smith Rowe and Nelson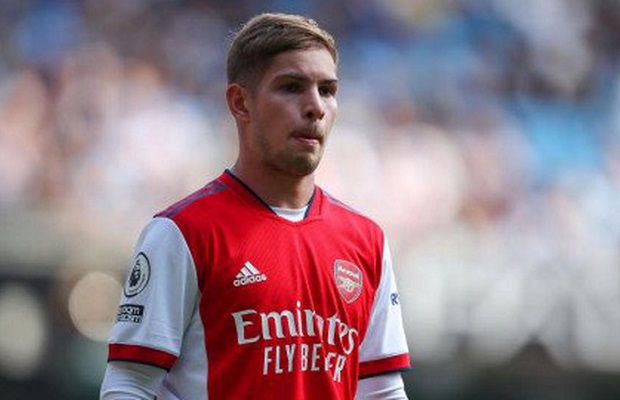 Arsenal opened their Europa League campaign with a 2-1 victory against FC Zurich last night and sit top of the Premier League after accumulating 15 points from the opening six games.
However, there are some injury concerns for Mikel Arteta to contend with. Here is the latest information on Arsenal's injury list:
Thomas Partey
Thomas Partey started the first three games for Arsenal this season. However, since the 3-0 thumping victory against Bournemouth, the midfielder has been sidelined due to a thigh issue.
Earlier Evening Standard reported that the Ghanaian is expected to return to the action earlier than previously expected and there was an outside chance that he might be in the squad against Everton on Sunday. That match has now been postponed following the death of Queen Elizabeth II, which will give Partey extra time to get himself fit.
Last week Arteta said that Partey could return to action within less than a few weeks. So, it can be expected that his return date is getting closer.
Speaking on September 2nd, the Spanish boss said (via Arsenal.com):
"With Thomas, hopefully we are talking with weeks or even shorter than that I hope."
Hopefully Partey could be back in the squad for the Europa League clash with PSV Eindhoven next Thursday.
Emile Smith Rowe
After recovering from a groin injury that he sustained during the pre-season, Emile Smith Rowe made his first appearance of this season as a second-half substitute against Leicester City.
However, the midfielder has now picked up a fresh issue in the post-match warm-down session after the game against Manchester United last weekend. The 22-year-old was then absent in the midweek fixture against FC Zurich.
Arteta confirmed the youngster's injury on Wednesday at his press conference ahead of the game against the Super League side and said that Smith Rowe felt discomfort in an area where he has been dealing with issues over the past few weeks.
The boss said (via Arsenal.com):
"He felt discomfort in an area that [he's been dealing with] now for a few weeks. He wasn't comfortable after the game and he hasn't trained in the last few days, so he's out of the squad."
We'll have to wait for another update from Arteta but it looks as though Smith Rowe will be a doubt to face PSV next week.
Mohamed Elneny
Mohamed Elneny played only one game this season against Fulham, deputising for Partey. But, after playing the full 90 minutes in that fixture, it was revealed afterwards that the Egyptian had sustained a long-term hamstring injury.
Arteta confirmed last week that Elneny is set to remain sidelined for more than a month with his hamstring issue.
The Spanish boss said (via Arsenal.com):
"No, with Mo it's probably a little bit easier and we are talking months."
Reiss Nelson
After featuring in the first few pre-season games, Reiss Nelson was among the unused substitutes for Arsenal in the season opener against Crystal Palace.
However, since then he has been sidelined due to an injury and the boss stated last month that the 22-year-old has suffered a muscular injury in training and his return date is still unknown.
Arteta said (via Arsenal.com):
"He felt something in training. We scanned it and the doctor came with some bad news. It's a muscular injury and hopefully he will be back soon. They need to do another test and hopefully next week we'll have more information."
Cedric Soares was also missing against Zurich on Thursday night but his absence was only precautionary due to a minor knock, so hopefully he'll be back in contention for the Europa League clash with PSV next week.