Thierry Henry optimistic about Arsenal's transformation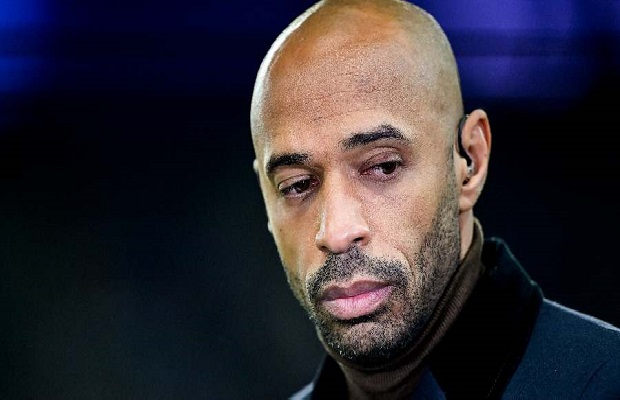 Arsenal legend Thierry Henry has expressed that he is starting to feel optimistic about the future of his former club once again in 'a very long time'.
The Gunners have started this new Premier League campaign on a higher note. They won the first five games in a row in the league before facing their first loss last Sunday against Manchester United. However, despite the defeat last weekend, the north London club remain at the top of the league.
Meanwhile, speaking on CBS (via the Mirror), Henry has stated that this Arsenal side is looking like a 'different' team. The presence of Gabriel Jesus, William Saliba, Martin Odegaard and Bukayo Saka in the squad has helped Arsenal to play more attractive football.
The Frenchman also claims that Jesus has brought a winning mentality to this young squad and the personalities that they've shown in the victories against Aston Villa and Fulham, have given the ex-France international a renewed belief in this Arsenal team after 'a very long time'.
However, the world cup winner has also expressed his concern about the Gunners' squad depth, given they will have to compete in the Europa League this season. He believes the north London club have a 'good enough' starting Xi but after that, they lack quality. But, there is a togetherness in this team which has pleased the ex-forward.
Thierry Henry about the new Arsenal
Henry said:
"The team is different. When you get the likes of Gabriel Jesus, you get Saliba, that can allow you to play higher, and Odegaard the way he is right now, and still Bukayo Saka. What it is with Gabriel Jesus is he knows how to win; he won. He's bringing that into the team and you can see it.

"Having said that, the way we beat Fulham and the way we beat Villa, we were a bit emotional at times. But I believe. I didn't believe for a very long time that we could do something.

"I worry about the Europa League. Why? Because of the depth of the team. I think the starting XI is good enough, but when you're going to go into those games at one point during the season, a long season, it might be a bit much. But I can see a team and a togetherness, and I like that."
Arsenal will kick-start their Europa League campaign today against FC Zurich before facing Everton on Sunday in the Premier League. So, the fixtures are coming thick and fast for Mikel Arteta's side at the moment and the fans will be hoping that the Gunners will be able to showcase consistency during this busy period.