Arsenal weighing up a move for Antoine Griezmann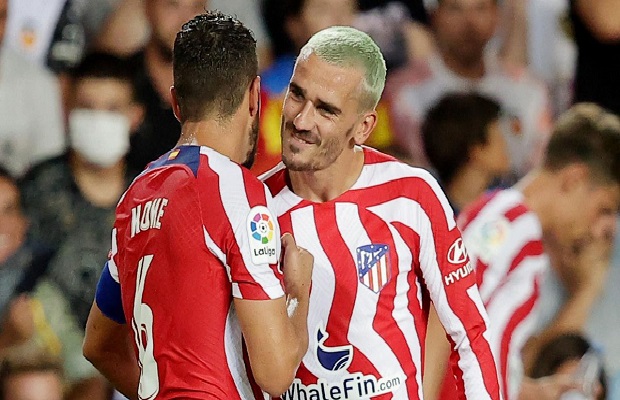 Arsenal are reportedly pondering a move for French forward Antoine Griezmann, as per the report in the Spanish outlet Sport.
The Gunners appear to be busy late in this transfer window in order to add more firepower to their squad and the forward line and the midfield are touted to be the two areas where they want to strengthen before the transfer window slams shut.
Griezmann is currently on loan at Atletico Madrid from Barcelona. The Rojiblancos have played three games so far this term but the Frenchman hasn't started in any of those matches.
According to the report by Sport, the World Cup winner is currently in a difficult situation in the Spanish capital. If the 31-year-old 'plays more than thirty minutes in at least 50%' of the games for the Rojiblancos this season then Atletico Madrid 'will have the obligation' to buy the forward for €40m(£34m) from Barcelona, but the 11 times La Liga Champions can't afford to spend that much money at the moment and therefore, they are reluctant to give the striker proper game time.
The report further claims that Arsenal are aware of Griezmann's current situation and they are one of the clubs interested in signing the forward but a deal isn't likely before Thursday's deadline as Mikel Arteta's side are willing to sign the France international in winter.
Griezmann to Arsenal
Signing Griezmann will be contrary to what Arsenal have been doing over the past few years. Arteta's side have been following a transfer strategy of signing players under the age of 25, but the Frenchman is currently 31 and has endured a difficult time over the past few campaigns.
On top of that, Arsenal are keen on strengthening their flanks this summer but the France international isn't a winger and likes to play centrally. So, it is baffling to see that the striker is linked with a move to us.
The Gunners have been on an upward trajectory over the last few campaigns under Arteta's guidance and they shouldn't throw that away by signing big-name players who might not be an ideal fit for the Spanish boss' squad. So, I believe the north London club should avoid this deal.
Arsenal need young and dynamic players to play on the flanks but Griezmann is certainly not that type of player. Therefore, I think Arteta's side shouldn't consider signing the Frenchman and should switch their focus on the other targets to strengthen the forward line.