Arsenal ready to make bid for Leicester star Youri Tielemans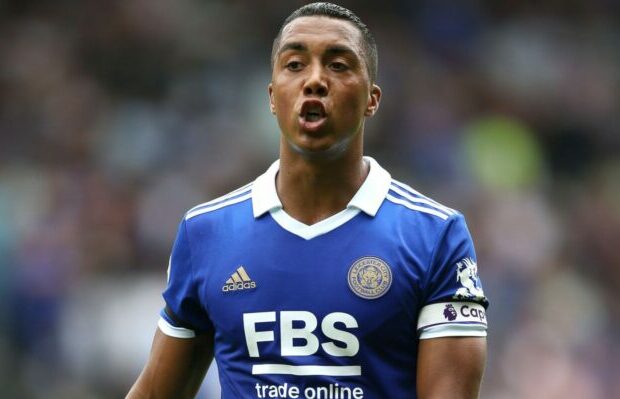 Arsenal are reportedly preparing to make a second bid for Leicester City midfielder Youri Tielemans as per the transfer journalist Sacha Tavolieri.
The 25-year-old has been linked with a move to the Emirates Stadium throughout this summer transfer window, but the Gunners have yet to agree terms with Liecester over a deal for the Belgium international.
However, as per Sacha Tavolieri, this situation is about to change and writing on Twitter the journalist stated that Tielemans remains on Arsenal's radar and the north London club are 'ready to make a second bid' for the Belgian this week.
Tavolieri further claims that Mikel Arteta values the midfielder's profile and that this week will be decisive for this deal. But, in case Arsenal fail to secure a deal for Tielemans then Sandro Tonali and Moises Caicedo are the alternative options on the Spanish boss' wishlist.
Tavolieri said:
"Youri #Tielemans stay in #Arsenal's target lists, ready to make a second bid next week[this week] for #LCFC midfielder. As announced yesterday, #Arteta valid the profile & next week[this week] will be decisive. More options for #AFC board: Sandro #Tonali, Moises #Caicedo."
Tielemans to Arsenal
Finally, it seems there could be some positive movement regarding this Tielemans to Arsenal deal. The Gunners have seemingly been busy in offloading fringe players – who are not in Arteta's plan – in recent weeks. After concluding the outgoings the Londoners are expected to switch their focus on signing new players in the final few days of the transfer window, as the Spanish boss has expressed it publicly that the Gunners are still exploring the market to strengthen the squad.
I believe the 25-year-old would be a very good addition to Mikel Arteta's squad. The midfielder is valued at £30m by Leicester but Arsenal may hope to drive that asking price down as the player has less than one year left on his contract.
Arsenal need depth in their squad in order to continue impressive performances throughout the campaign that they have showcased in the first few games and Tielemans would certainly strengthen the squad if the Gunners manage to get this deal over the line.
Meanwhile, Arsenal have done some shrewd business early in the transfer window which has been reflected in their recent performances. The Gunners are currently sitting at the top of the league with three wins in three, two points ahead of arch-rival Tottenham Hotspur.