Arsenal FC | Five Bold 2022/23 Arsenal Predictions
By
mac14
on August 22, 2022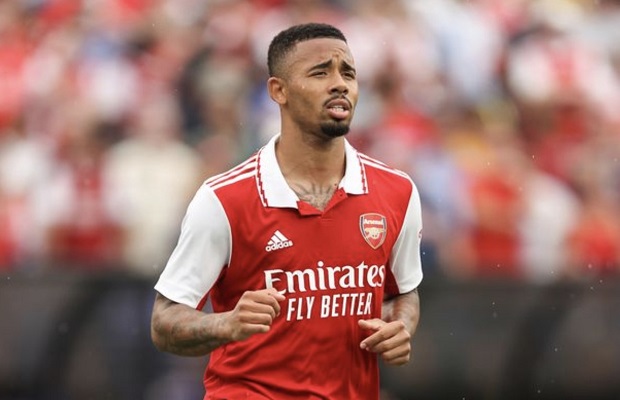 Five Bold Arsenal Predictions for the 2022/2023 Campaign
We are just two games into the 2022/2023 English Premier League season, and it is fair to say that there is a lot of optimism and excitement among the Emirates faithful. Arteta and Edu have had a blinding transfer window, and there is still a chance that we are not done yet with signings. Our aim for the season is to finish fourth and qualify for the Champions League, but there are quiet whisperings that we can do even better than that. Below we are going to provide you with five bold Arsenal predictions for this season.
Arsenal Win the Europa League and Finish above Tottenham
We told you that we were going to be bold, and we definitely were not lying. Arsenal finished second in the 2019 Europa League and have not finished in the Top Four for four years now, so we can understand if you had a little chuckle when you read the heading above.
However, this season, we would not be satisfied with just scraping into the top four, especially considering the fact that we finished just two points adrift of a Champions League spot last season. We really do think that we have the squad now to comfortably finish in the Top Four and also finish above you know who – something that we have not done since the 2015/16 EPL season.
Obviously, winning the Europa League is something that will kill two birds with the proverbial stone. Although, we do not suggest that we pin all of our Champions League aspirations on a match-by-match basis in Europe. However, if you take a look at the teams that are currently playing in the Europa League, Arsenal has one of the strongest squads so we reckon that we have a good chance to lift some silverware. Although, our chances might drop slightly depending on who drops down from the Champions League after the Group Stages.
Gabriel Jesus to Win Arsenal's Player of the Season
Gabriel Jesus was a top signing for us this summer as he brings a wealth of title winning experience to the Emirates. However, the £45 million signing from Manchester City will not only have a goal scoring burden hovering over him, but he will also have the unenviable task of helping to change the mentality of his teammates in London. Despite this, we reckon that he will pass both tasks with flying colours.
He contributed eight goals and eight assists in 28 matches for City last season, and since he will be getting more playing time with Arsenal, we are all expecting a high goal contribution. He has already scored two goals for us and if he manages to stay fit, then we really would not be surprised if he turns out to be our player of the season. We are really looking forward to watching him play and bang the ball into the back of the net.
Eddie Nketiah to Top Scorer in Europe
This would be great for the Gunners when we consider just how close he was to leaving for pastures new. He finally got the run of games that he had been looking for, and it is fair to say that he took his opportunity with both hands, especially when he scored a brace against local rivals Chelsea.
However, this season, he might find his time in the Premier League a bit restricted thanks to the addition of Jesus, but this means that we will probably see more of him in the Europa League. He will definitely be the main striker for us during the Group Stages, so he can fill his boots against some lesser teams as he has already shown that he knows how to find the back of the net.
If you happen to be a bit of a betting man and you want to place a wager on something that will bring back decent returns for just a small stake, then putting your money on Nketiah to top score in the UEFA Europa League at top bookies such as Mr Mega Sport is something that you should think about doing.
Odegaard and Saka to Finish in Top Three on the Assists Chart
Yes, when it comes to assists, we know that Odegaard and Saka are not necessarily the two players that you will think of right away but hear us out. Saka, for the most part, was arguably our best player last season with seven assists and 11 goals to his name, while Odegaard had only four assists.
However, we need to remember that last season we lacked top notch finishers, but this should not be the case this season thanks to the signing of Jesus and the fact that Eddie Nketiah has signed a new contract. With such players to feed, we can see Martin's creativity coming to the fore more so than ever before. Since the beginning of the 2018/19 season, no other Arsenal player has created more opportunities than the Norway captain in a single season. During the 2021/22 season, Odegaard created 49 chances, which is just two short of what Alexis Sanchez managed in the 2017/18 season.
If our conversion rates increase thanks the to addition of Jesus, then Saka's key passes off the wings and Odegaard's creativity from the middle will definitely increase their assists tally. So, yes, this is why we think that Odegaard and Saka will have plenty of assists this season and will end up near the top of the assists chart come the end of the campaign.
Aaron Ramsdale to be England's Number 1 at the 2022 Qatar World Cup
When news broke that Aaron Ramsdale was going to sign for Arsenal, it is fair to say that many Arsenal fans thought that this was a backward step for the club, with some shamefully even sending him abuse online. However, the 24-year-old has put in a string of top performances and now he has become a very important part of our team.
Now, we do not have any doubt that Ramsdale will be on the plane to Qatar in November as one of the three keepers, but we actually think that he will knock Jordan Pickford off his perch and claim the number on spot for England. We have two wins from two matches and Ramsdale has been really good in both matches, especially against Leicester, whose coach, Brendan Rogers, has already called him the best English keeper around at the moment.
Now, Southgate is a man of habit who likes to pick players even when they are out of form or not playing at their best, which is why many probably believe that Pickford will be the man in goal when England play their first game against Iran at the 2022 World Cup in Qatar. However, if Ramsdale keeps on performing the way the way that he has been, then we really do not think that Soutgate will have any other option than to pick our keeper as his number one.