Can Arsenal Finish in the Top 4?
By
mac14
on January 19, 2022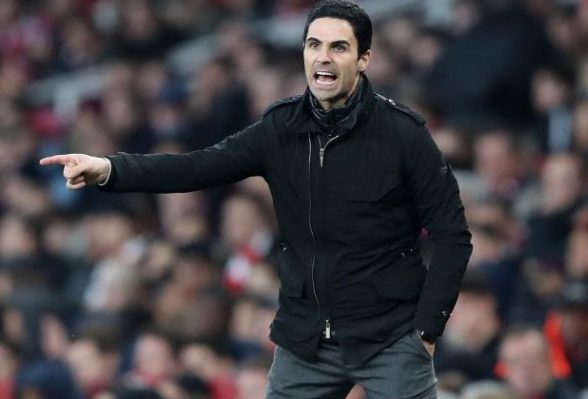 As we head towards the business end of the season the big question for Gooners is, will Arsenal finish in the top 4? To be honest, after such a terrible start to the season it's great to be even asking that question. But whilst the club are 100% in the running for a Champion's League spot, so are several others.
A browse through any gambling site will tell you that in the last few weeks Arsenal have crept up to be favourites now for that fourth place, with Spurs just behind and Man United and West Ham after them. It's those four in the race. Who knows, maybe even Chelsea can be reigned-in, making 3rd place a possibility after their recent run of dropped points.
Here we gather our thoughts and try to put some meat to the bones of the case for a top 4 finish (or beyond!).
The Stand-Out Performance against Man City
Despite the result the 2-1 loss to City at the Emirates on New Year's Day felt like a significant moment in the season. Outside of the FA Cup win in 2020, this was by far Arsenal's best display against another of the big Premier League sides since Arteta became manager. Taking on one of the world's best club sides and overwhelming them with an aggressive pressing game was outstanding. All that was missing was the win. If the team can repeat that kind of display against Liverpool at home and Chelsea away in the second half of the season a big scalp may be on the cards. And taking points in those games will be key to getting back into the Champion's League.
No European football
Fixture pile-ups are a thorn in the side of every club this year. The latest COVID variant has caused havoc in the fixture lists making this the ideal time to be without European football and to have taken an early bath in the FA Cup. With just Premier League games to concern themselves with whilst others battle with Champion's League, Europe League and Cup games, Arteta's men are ideally positioned to consolidate their improved form and make a final assault on the top 4.
Inconsistency of Arsenal's Rivals
Another factor playing into Arsenal's hands is the poor form of the big rivals. Manchester United's squad have apparently failed to wake from the slumber that overcame them towards the end of Ole's reign and despite the appointment of the gegenpressing mastermind, Ralf Rangnick, are still well under-par. Spurs look the more likely to compete and may have improved considerably under Conte's watch but still don't look ready to put a strong run together. Tough fixtures ahead for them will reveal more about their chances. It's notable that right now they played two games less and lie just two points adrift.
Meanwhile, West Ham are in pole position but having just lost to Leeds and with a smaller squad could fade in the run-in. Their chances will be dictated by how well they can keep their players fit. They are widely believed to have over-performed to date which is a credit to Moyes but a consideration when assessing Arsenal's own chances of over-taking them. At the time of writing they have played two more games and have just a two-point advantage.
Remaining fixtures
Heading into the crucial final four months of the season it's not difficult to pin point which will be the critical games. The final week of April with Manchester United at home and West Ham away are key, as our away games at Spurs and Chelsea and home to Liverpool (dates of all of which are to be confirmed). Having lost to United away after a poor performance before Christmas this is a great opportunity to set the record straight there and execute a home performance like the City one (except this time with 3 points in the bag).
It feels like the Spurs game will be the biggest of all though. With tension already tuned up even higher than normal thanks to the controversial decision to postpone, we can expect fireworks. With the table as it is, this may be the one that decides the destiny of that top 4 spot. Or maybe not? A lot will depend on Spurs consistency over their remaining games, and how soon they get Son back to fitness.
Either way, it's the fixture that every Arsenal fan will be preparing for and the later in the season it comes, the bigger the game will be.
Arteta's influence
Finally, we should take a moment to think about the manager's influence this season. Following a hugely disappointing start and massive pressure, it does feel like he's turning things around, and making it into the Champion's League would be a huge achievement.  After such poor performances in the opening three games, some unpopular decisions that have come good – the signing of Ramsay and White have been vindicated – and a style of play is starting to evolve. There is still work to be done to build the squad, notably in the front positions and central midfield, but the air of positivity around the stadium for home games makes for a good vibe and credit to Arteta for that. It might just be this that carries Arsenal back to the top table of European football for next season.