Arsenal 2021/2022: The season so far and transfer window
By
mac14
on December 9, 2021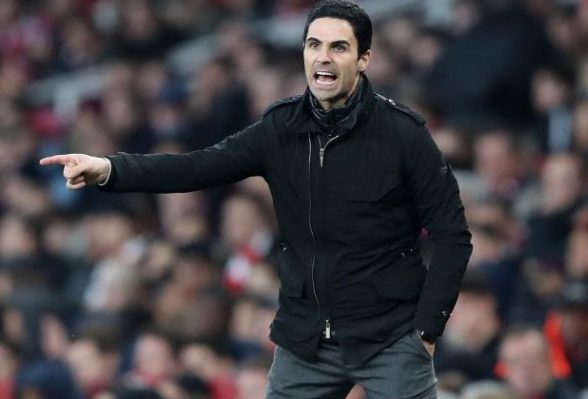 After a challenging start to the season, how bright does the future look for the Gunners? In this article Peter Wotton from OddsMonkey shares his thoughts on the 2021/22 season so far, and gives us his predictions for the January transfer window.
It's safe to say that this year has been full of ups and downs for Arsenal fans. However, after an incredibly underwhelming 2020/21 season, it seems the team may have finally turned a corner. But while The Gunners are unlikely to sink back down to eighth place again like last year, there's still likely to be a challenging uphill battle ahead of them, especially if they're hoping to crack the top four by May.
So, what have the highlights and lowlights of the season been so far, and what does the January transfer window have in store for the club?
The season so far
No one can disagree that the 2021/22 season got off to a pretty poor start, with a 2-0 loss against newly-promoted Brentford. And things went from bad to worse, with a 5-0 defeat against Manchester City just a couple of matches later. It's no surprise that fans became increasingly frustrated with Mikel Arteta at this point, with some beginning to lose their patience after what seemed to be the beginning of another poor season.
However, we began to see a positive change in the team at the end of September, when The Gunners won the North London derby against Spurs. This may be exactly what was needed for the players, as since this match there's been a relatively consistent run of form. Still, many fans will no doubt have wished for better scorelines against both Liverpool and Crystal Palace.
And despite the rocky start, there have been a number of positives to note. We've had standout performances from some players, perhaps most surprisingly from Aaron Ramsdale. Since coming into the side, he's had a fantastic start to the season, which more than likely influenced Gareth Southgate's decision to give the keeper his England debut against San Marino. A particular highlight of his season is easily his fantastic free kick save against Leicester's James Maddison, which is considered by many to be the save of the season so far.
We've also seen some great performances from Hale End graduates Emile Smith-Rowe and Bukayo Saka, who have been the second and third top goal-scorers of the season respectively. The two young players have outshone more established players in the squad, including Nicholas Pépé who has been largely absent this season. And while Pierre-Emerick Aubameyang is this season's top goal-scorer so far, it could be argued that he's suffered a dip in form, which has allowed the younger players to impress fans further.
What's in store for the rest of the season
While the beginning of the season was a let-down for fans, we've seen some improvements in the squad over the past couple of months. And although the team are far from being on top form, they should be able to finish higher than they did in 2020/21. With some improvement and consistency, The Gunners may be able to finish in the top four. However, this does depend heavily on how well Manchester United perform under their new management. For this reason, finishing fifth with a spot in the Europa League may be a more realistic aspiration.
One way that Arsenal can improve their chances is by making some smart decisions in the upcoming transfer window. We already know just how much new players can impact the starting XI, as evidenced by Aaron Ramsdale's signing in the summer. But who may Arteta be eyeing up in January, and does it look like any players may be on their way out?
Potential signings and sales in the January transfer window
One area in which we are unlikely to see any change is in defence. While historically Arsenal isn't considered to have the best defence, there have been some real improvements in this area recently. This is partly down to Ramsdale improving communication in the defence, and also thanks to two of the summer signings, Takehiro Tomiyasu and Ben White. While White had a shaky start to the season, his performance has improved over the last couple of months, as his partnership with Gabriel has developed.
Arteta will likely be focussing on strengthening Arsenal's attacking options, especially as shortcomings in this area will be exposed when top scorer Aubameyang leaves for a month for the Africa Cup of Nations. A potential target here includes Raheem Sterling, who hasn't been getting the minutes he wants at Manchester City, and is reportedly open to the idea of joining the club (football.london). However, as one of the highest-paid stars of the Premier League, the cost of Sterling's wages may be off-putting.
Another potential attacking target includes Real Sociedad's Alexander Isak. As Isak has already established a good partnership with Martin Ødegaard when the two players were at Real Sociedad, he will likely fit in well with the rest of the squad. But Isak is an in-demand player, with Spurs already showing interest in the forward, so he will likely be a difficult acquisition (FourFourTwo).
There's also the potential for a few players to leave the squad in January too. Pablo Marí hasn't been on the pitch much this season, and there are already rumours of him potentially returning to Flamengo in the transfer window (TEAMtalk). And, as both Alexandre Lacazette's and Eddie Nketiah's contracts end in the summer, there's a possibility that Arsenal may attempt to sell them in the transfer window to make a profit. If not, the two players will be free to talk to other clubs and sign pre-contracts during this period.
While The Gunners aren't set to top the leader board this year, with some considered new signings, effort, and consistency, the club is likely to end up in a far stronger position than they did last season. For more squad news and predictions, make sure to keep up to date with the latest articles at Arsenal Station.