Why some football players use nicotine pouches instead of cigarettes
By
mac14
on September 8, 2021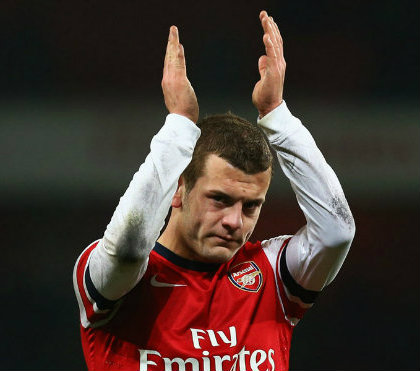 A growing number of football players are turning to nicotine pouches instead of smoking cigarettes so we decided to take a look at why this trend is intensifying.
Smoking the traditional cigarette is a taboo subject in football and has been for many years. Football players are meant to be elite athletes and elite athletes shouldn't smoke cigarettes due to the health risks associated with smoking.
However, despite this, some of the greatest players in history have been smokers. The Brazilian Ronaldo, Zinedine Zidane, Johan Cruyff, Diego Maradona and Gigi Buffon are just a few of the world class football players who've been known to enjoy a cigarette or two over the years.
At Arsenal, we've had our fair share of controversial incidents involving smoking. Many will remember Jack Wilshere being reprimanded by then boss Arsene Wenger – a former smoker himself – for being caught smoking outside a nightclub. Then there was the famous incident when Gunners goalkeeper Wojciech Szczesny was fined for smoking a fag in the shower room after a game.
However, these incidents took place several years ago, and we're seeing fewer and fewer modern-day players smoking cigarettes. Given the addictive nature of nicotine, it's not that easy to just give up, so many players these days are trying a less harmful alternative such as nicotine pouches.
For those who don't know, a nicotine pouch is a smoke and tobacco-free product that is easy to use and far more discrete than traditional oral cigarettes. The nicotine pouch – which are usually white – are placed under the upper lip where they exude nicotine for up to an hour. As you can imagine, the discrete nature of nicotine pouches make them far more appealing to football players than cigarettes.
Growing reports in the media claim that used nicotine pouches are being left behind in changing rooms and even in the dugouts after matches – a clear sign that their use is on the rise within football. But do managers care as much about these nicotine pouches? Would Arsene Wenger have fined Wilshere and Szczesny had they been using nicotine pouches instead of smoking cigarettes? Would he have even known or found out?! The answer is probably NO to all these questions, and this is one reason why more and more players are turning to nicotine pouches.
Not only are they more discrete, but nicotine pouches are also less harmful so this will also be a major factor behind their rise in popularity within football. Being fit and healthy is vitally important to professional footballers so they have to do everything they can to protect their health. Some can't help their addiction to nicotine so using nicotine pouches instead of cigarettes can be a sensible compromise.
Nicotine pouches also don't leave stains like cigarettes can and they are available in a variety of flavours from mint, cinnamon or citrus. You can also vary the level of nicotine included in each pouch which can be incredibly useful if you're trying to wean yourself off nicotine or lower your usage.