Does Arsenal Have Any Gambling Sponsorships?
By
mac14
on July 23, 2021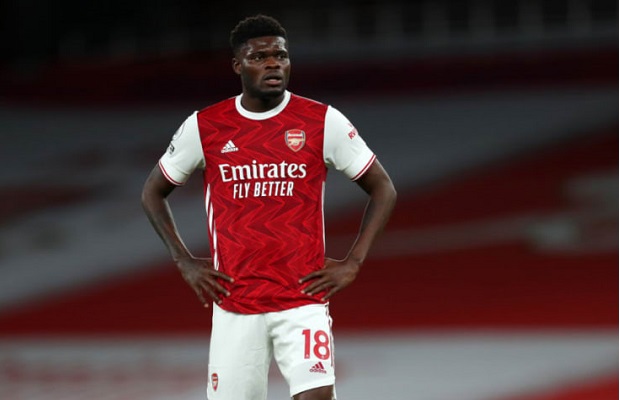 Arsenal is one of the biggest football clubs in the United Kingdom. Like all other football clubs, Arsenal has made several partnerships with other companies as official sponsors, but does Arsenal have any gambling sponsorships? Discover details on all of Arsenal's sponsors, including gambling companies.
Arsenal's Sponsors
At the time of writing, Arsenal is partnered with several companies, including kit manufacturer Adidas, which Arsenal has been with since 2019, chest shirt sponsor Fly Emirates, which has been partnered with since 2006, and sleeve shirt sponsor Visit Rwanda, which has been with the football team since 2018.
The football club has several official partners, including Acronis, Bell Corporation, game developer Konami, winery Santa Rita, and cryptocurrency betting website sportsbet.io. Bookmakers are popular amongst the Premier League's teams as they allow fans to place bets on games of their favourite football team.
Arsenal also has several regional partners too, including Cadbury, Camden Town Brewery, Ganzberg, Intel, Lavazza, electricity and gas supplier Octopus Energy, Theragun, and more.
Arsenal has had numerous other sponsors too. Past kit manufacturers included clothing brand Bukta between 1930 and 1970, Umbro between 1971 and 1986, sports clothing brand Nike between 1994 and 2014, and Puma between 2014 and 2019. In addition, Arsenal's front of shirt has been sponsored by companies such as JVC between 1981 and 1999, Dreamcast Sega between 1999 and 2002, and O2 between 2002 and 2006. However, its sleeves have only ever been sponsored by Visit Rwanda, its current sponsor.
The football club has had several long-term sponsorships, and a Europe-wide study from 2019 by Statistica found that Arsenal's shirt sponsorship deal with Emirates was the most recognised in the Premier League among fans.
Does Arsenal Have Any Gambling Sponsorships?
While most football clubs in England have shirt sponsorships with gambling firms, Arsenal has generally stayed away from gambling shirt sponsorships, preferring instead to partner with technology firms and now Fly Emirates. However, that isn't to say Arsenal has kept its distance from gambling firms.
As already mentioned, the football club is currently partnered with cryptocurrency sports betting website sportsbet.io for an agreement that sees Arsenal promote the website and the gambling firm create "exclusive experiences" for the football team's fan base and its customers. However, Arsenal does not currently have any other partnerships with gambling companies.
At a time when football clubs are coming under increased pressure from fans, MPs, and gambling charities and campaigning groups over shirt sponsorships with gambling firms, Arsenal has refrained from signing any. Today, it's one of the few clubs in the Premier League to not have its shirt sponsored by a gambling company.
In recent years, other football clubs have followed in Arsenal's footsteps, taking a step away from gambling firms and partnering with other companies, particularly as the UK Government continues its review into the Gambling Act 2005.
The number of gambling sponsorships have halved since 2019. Since a ban of shirt sponsorships is a "likely" outcome of the Government's review, that number may fall even more as Premier League teams would need to drop back on their sponsorships and join Arsenal and other teams in promoting other industries.