Should You Bet In-Play on Football?
By
mac14
on February 3, 2021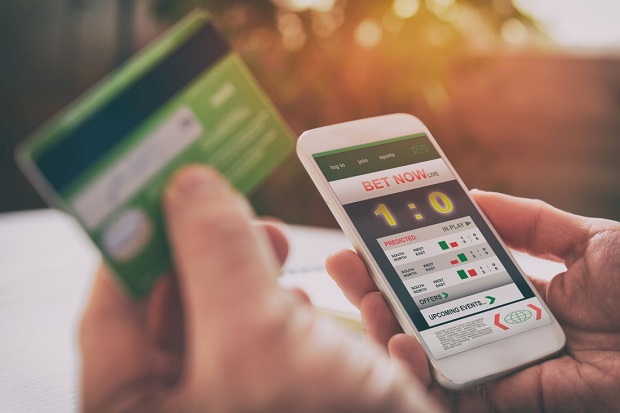 You may not be able to watch football in person right now, but you can still enjoy some great matches on the TV or by live streaming. You can also add to the excitement by placing a bet on the action. In the past, betting was all done prior to kick-off. However, this changed with the introduction of in-play betting.
Now, it's not just a case of looking at traditional Premier League or Championship odds, there are markets that exist solely for in-play betting, such as who will score the next goal. So, in-play betting gives you more options but is it the best choice? Taking a closer look helps us to answer this question.
How in-play betting works
You probably already understand the basic premise of in-play betting; you get to place a bet once the match has already kicked off. So, what does this mean in real terms?
Traditional betting that takes place before the game is simple. You place a bet at current odds, the game takes place and if your bet comes in, you collect your winnings. In-play betting is more complicated as the odds change frequently, depending on what happens during the game. For example, if a team scores two goals, the odds on them winning will shorten quite drastically. Odds can even change during a period of play because a striker is causing problems in the other team's half.
Sometimes, betting is temporarily suspended while the game is happening. The most usual time that this happens is when a penalty is awarded.
The pros and cons of betting in-play
You can probably already see a couple of obvious advantages of betting online. You get more options for the different types of bet you can choose. You also get to react to what is happening in real time and bet accordingly.
It's also worth mentioning that most sportsbooks offer you the opportunity to cash out an in-play bet if you do not think your bet is going to succeed. You can do this by either choosing to lay your bet or sell it to someone else.
One advantage of in-play betting that you may not think of is that you can often bet and watch the action at the same time. This is because many sportsbooks allow customers to live stream content if they place a minimum bet.
It's not all good news when it comes to in-play betting though. This type of betting requires dedication to watching games closely which is not always easy if the play is dire. It can also be difficult to place a bet in time if the odds are constantly changing and the sportsbook is very busy.
One last thing to say is that betting in-play is not a way of escaping the research required to have any success at football betting. In fact, quite the opposite. If you are going to react to a situation quickly, you need to understand the likely outcome. So, if you are an Arsenal fan, you need to know enough about current form and news to know how players will react to going a couple of goals up away from home. Will the lead be held or will the other team come back?
You can see that in-play betting gives you more opportunity to place informed and varied bets. However, it's only a good idea to choose this type of betting if you are prepared to dedicate time paying close attention to the action and doing enough research to be able to react quickly to different situations.