Can Arsenal Rule London This Season?
By
mac14
on October 22, 2020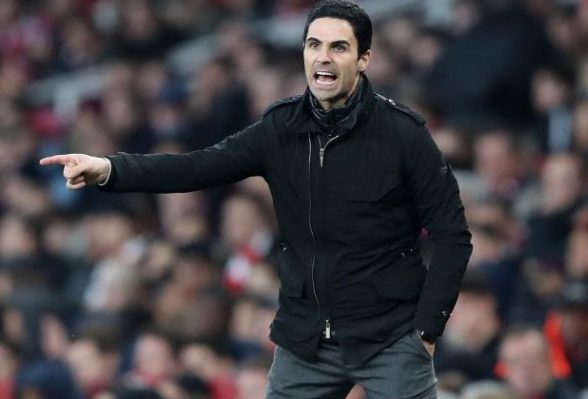 The race for the Premier League title this season may be all about Liverpool and Manchester City, but what about those behind them, what can we expect to see from these teams?
In particular, what are we going to see from the teams in London? The number one spot in London looks pretty open this year, with Arsenal, Chelsea and Tottenham all battling it out, but who will rule the capital?
Arsenal continue to move in the right direction, and with a young team they are only going to get better. There is a chance that recent injury news could slow things down, something to keep an eye on over the coming weeks.
Chelsea have signed big this summer, but already we have seen them defend poorly and that has to be a concern.
Rounding off the main challengers are Tottenham, who have shown glimpses of quality, but also big lapses that have cost them points in the early games.
Which Team is the Favourite to Rule London?
As things stand right now, this has to be Chelsea after their big summer spending. The move to bring in Timo Werner to the club, adding Kai Havertz and Ben Chilwell have given a real boost to Chelsea.
They have spent the most money of any club in London, though because of that, they certainly have a little more pressure on them than anyone else.
Of the two challengers to Chelsea, Arsenal probably have the better overall team while Tottenham are excellent from an attacking point of view, though they have some defensive issues, just like Chelsea.
Defensive issues leave Chelsea there for the taking, Arsenal should be very encouraged with what has happened so far this season because of that.
If you want to know how to bet on football events and win then a key element is finding value. With little to choose between Arsenal and Chelsea right now, Arsenal have to be deemed value.
What About the Long-Term Picture?
As ever, the Premier League is not just about what is happening this season, but also what will happen in the future.
In terms of London, the team with the most exciting future ahead of them is certainly Arsenal. They are the one team who have a strong manager in charge, who looks like he could go on to be a top-class manager in the future.
They also have a number of young players who are only going to get better with time, so even if they don't rule London this time around, they could well do so in the future.
Chelsea are seemingly intent on spending money each summer, so are likely to be involved all the time. Tottenham aren't to the same extent, they try to bring in slightly cheaper players to try and develop them over a couple of years, rather than spend on a finished article.
With three different methods of building for the future, this is going to be an interesting watch.
Can Anyone Else Get Involved?
The chances of this happening are very slim, though if you want to pick out a team that could exceed expectations this season and perhaps finish in the top half then without a doubt it is West Ham.
The Hammers have recorded some very good results already, including comfortable wins over both Wolves and Leicester, and somehow rescuing a point against Tottenham.
To say that West Ham can jump above Arsenal, Chelsea and Tottenham is a big stretch, and this is incredibly unlikely to happen. However, we could see West Ham move into the top half this season, which would edge them closer to the bigger clubs.
Going back to the top three, and if there is a choice to be made, it would be no surprise to see Arsenal rule London this season, and they look in the best position for the future too.