Arsenal Legends
By
mac14
on June 17, 2020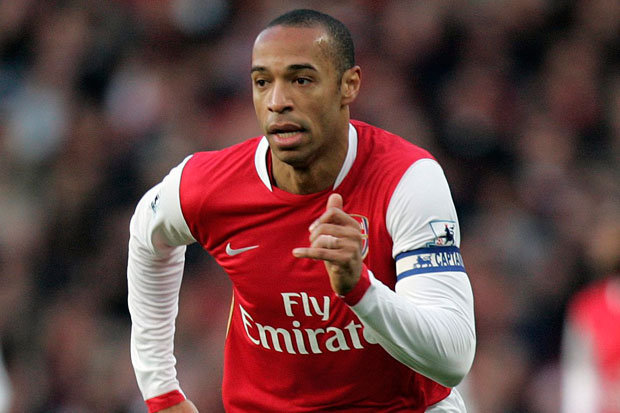 The Premier League has finally returned, something we thought might never happen this season. We've been worried, not only for physical sport but for the future of online gaming and any avenue of pure escapism. With the return of football, we remember that legends can never die. There are some people and some events that we hold as so important that they live in our memory and as a part of our future forever.
Us Gooners know this better than any other club fandom. Through time the side has had some of the most iconic players in the game. As a reminder of the durability of football and all sports in our life, we will guide you through the most legendary Arsenal players ever to walk on to the London pitch. Here's our top 10 but we're prepared for any passionate disagreement!
#10 David Seaman
When your goal is guarded by a brick wall you have nothing to fear. Every player in front of David Seaman had ultimate faith in his talent, resilience and reliability. With this trust comes a freedom to express yourself and play positively. So, before people argue that a goalkeeper is hardly the most pivotal role on the pitch, consider how much confidence Seaman gave to the likes of Adams, Keown and Dixon to push up the field and help pin a team back.
Seaman's top qualities were his undoubted athleticism but also his intelligence for the game and his strong sense of calm.
#9 Cliff Bastin
You might need to be a true Gooner to remember this name, because he played for the team in the 1930s. Why does he deserve a place in our line up? Well, it took nearly 70 years before Ian Wright broke Bastin's Arsenal goalscoring record of 178 goals.
Bastin was also the most remarkable finisher and while he may have lost his pace as he grew older he had the intelligence to adapt his game to become a goal line predator, pouncing on any opportunity.
#8 Robert Pires
This was a footballer with swagger and flair who played the Arsenal way. Positioned on the left flank, he had the good fortune to work alongside Henry and Cole. The join-up play was astonishing; when you had Pires, Henry and Cole running at you as a defender, you could only wish that the team bus was parked across the goal behind you.
#7 Alex James
Another legend from the archive of Arsenal greats, when footballers wore baggy shorts and uniform brown boots. James was the greatest talent of his generation, creating chances for his team-mates, and allowing the great Cliff Bastin to become the poacher of goals he was known for. 
James might not have provided many of his own goals but he was an intelligent player who could lead the strategy on the pitch. His football intelligence was second to none and he allowed those around him to thrive.
#6 Liam Brady
Brady was just the most elegant player; a unique talent among what was then a fairly mediocre squad. He had the pass to unleash a cross pitch ball that unlocked defences with a single hit. Arsenal was always going to struggle to retain Brady on the roster when he was always so many levels above those around him.
#5 Ian Wright
Wrighty! Of course, hes on anyone's list of Arsenal Legends. The Gunners run through his veins and thanks to his prolific goal scoring and on-pitch passion, he is beloved by fans to this day. Wrighty was single-minded in his pursuit of goals and would hit them in with any part of his body – and he didn't mind if he shoved the defender in after the ball either.
#4 Tony Adams
Adams is Arsenal. This is not an opinion, it is just a well-known, accepted, never-to-be-argued-with fact.  He embodied the very spirit of what it meant to be a Gunner. He was dedicated, single-minded, courageous – a true leader of a squad. He was one of the youngest captains in the club's history and kept the armband until he retired. 
Adams is given credit for helping Wenger to settle into the club so well. He adapted his style to the Frenchman's game and helped bring the dressing room with him. Under Wenger, Adams lifted the club to new heights and football betting on Arsenal became rather straightforward during this era as the team became serial winners. You just had to back the Gunners to win and more often than not, your bet would come in. 
#3 Patrick Vieira
Viera might not be the iconic captain of Arsenal, but he did manage to play in the boots that Adams left behind. This is no mean feat. He is a talented midfielder with the vision to control the game. He could suddenly gain a yard of pace out of nowhere and make the opposition look completely foolish.
Viera was the captain of the legendary unbeatable side of the 03/04 season, and for this fact alone deserves his status of "legend".
#2 Dennis Bergkamp
Bergkamp was an artist with magic in his feet. He heard the chant of "boring, boring Arsenal" and smashed it to pieces. He made the club the home of some of the most attractive football ever played – and pretty much invented the Arsenal way of fluid passing and close control.
#1 Thierry Henry
Probably the hardest decision in the world – choosing between the greats of Bergkamp and Henry. The Frenchman wins out for his iconic presence, his grace, his intelligence, his physical presence and his astonishing gift with the ball. Oh, and he is the greatest goalscorer
in Arsenal history – probably the game's history. For true Gooners, his place at number one was sealed when he demonstrated his loyalty to the cause by returning for a second spell at the club.