Will Mikel Arteta Be a Successful Manager at Arsenal?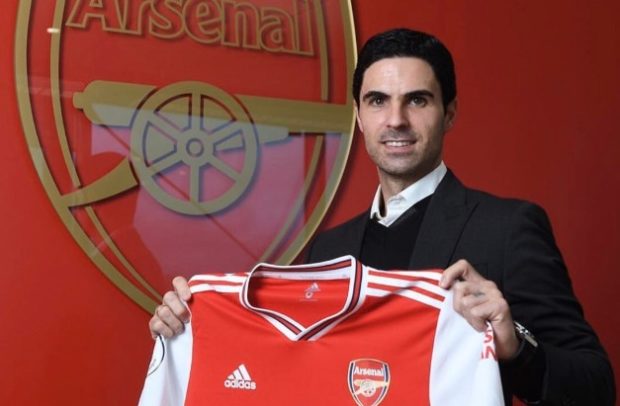 On the 20th December 2019, Arsenal announced the appointment of Mikel Arteta to be their new manager. Arsenal felt it was the right time to give someone a chance who had a history with the club. Arteta played with Arsenal for five seasons, from 2011 to 2016, and was club captain during that period.
The appointment was a popular one at the time, but will it turn out to be a successful one? What Arteta may have to do first is to define what success is at the club.
What Constitutes Success at Arsenal?
This is where Arteta is going to have to keep things under control. Arsenal are previous league winners and have a rich history of winning trophies. However, while they are still a top team in the Premier League, things have moved on and they have been left behind a little, especially financially.
Arsenal as a club needs to re-think what is a success to them. This should be regularly finishing inside the top four. They have no divine right to finish there every season, but they should be aiming to challenge at the very least. If Arteta is judged on this and is given the right amount of money to help him achieve this, then there is no doubt he can be a success at the club.
Betting on Arsenal to Finish Inside the Top Four
Whether it is this season or those that come after, there will be many people out there who are happy to place a wager with their betting agent for the club to finish inside the top four of the Premier League.
When people are betting on a club, it's because they either have blind loyalty or because there is a belief that it can happen. This should be a positive, the club is in a position where people believe they can reach the top four every season.
If you are one of those people, then it is important to get a good deal on your odds. Use the best odds prediction tool to find out where the best odds are, and take these every time you place a bet.
New sports bookmakers appear online from time to time and some of these are brand new establishments while others are shops that have moved online to increase their business. One of the biggest examples of this is VOdds. They have a huge betting platform that is based around Asian handicap betting markets, and they offer the very best odds from a list of Asian bookmakers that are known for being hard to reach.
Their list includes bookmakers such as Pinnacle Sports, SBOBET, MaxBet and more. Those wanting to access the odds can do so using vodds.com, vodds.co or vodds.net. There is also the ability to use a VPN while betting which will give you uninterrupted access to their service. Those moving online in this way can save costs, but they can also offer a bigger range of betting markets to their players.