Arsenal's Best Years – Greatest Players and Wins
By
mac14
on April 21, 2020
It's a tough life being an Arsenal supporter sometimes. Yes, you would say that the last couple of decades have been a success under Wenger, but do you ever feel that something is missing? Maybe something that's just right there on the tip of your tongue, or toe of your boot, or trophy in your cabinet?
Yes, we have the longest unbeaten streak in the Premier Leagues history, the second most wins in English football and are third on the all time League Championship list. But being continually in the top six wears pretty thin after awhile. Eventually, we all crave winning. Like punters looking for fast payout casinos will flock to https://mrcasinova.com/fast-payout-casinos/ for the best in online gambling, so too do Arsenal fans look for their winnings. It's what they deserve for all these years of service.
With 2020 looking like a wash out for sports as a global whole, we've decided to look at all the good times we've shared as Gunner's fans. Behold, our "best of the best" for all things Arsenal.
The All-time Greats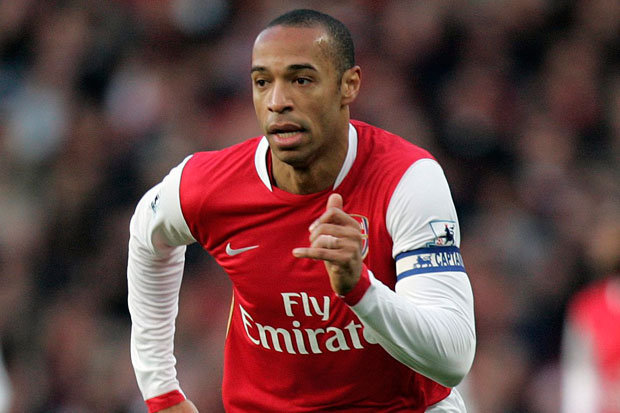 With names like Bergkamp and Seaman, Ljungberg and Silva, we've had some real talent over the years. Ian Wright has got to be up there on most people's list, holding second position on goal scoring and lifting the title. Patrick Vieira owned the midfield like no other and Tony Adams' defending is yet to be replicated. But for us it's got to be Thierry Henry. Still ranked in the top 50 of all time he truly was an epic Gooner, part of the 2003/04"Invicibles" team whom still hold the winning streak record, he is also possibly the most marketed footballer in our history.
Best Team of Gunners
Say what you will about Arsene Wenger's results, but he was possibly the most successful talent selector in football. And in 2003-04, his team not only won the English Premiership title, they did it without dropping a game. This feat has only been achieved once in the last century since Preston North End's 1888-89 season. 2003-04 was also the second year in a row the FA Cup was won. Yes, it certainly was a glorious season. Maybe a repeat in 2021?
The Ultimate Arsenal Game
If the 2003-04 season was the best year, the 1970-71 season is definitely runner up. Having secured the title at White Hart Lane, fast forward 5 days and a huge game against Liverpool is all that stands between them and the double. The tough week was obvious in their play with many scoring shots going astray. Heading in to extra time, all seemed lost as Liverpool's Bob Wilson netted in just the second minute. But digging deep is in every Gooner's blood as first Eddie Kelly then Charlie George found the back of the net to secure the FA Cup. George's celebration of the match winning goal is still an iconic FA Cup image to this day.
Greatest Managers
Yes, it's the players that we seem to remember but without a good Captain to sail the ship, all is lost. George Allison's 13 years at the helm from 1934 saw him net two First Division titles and an FA Cup. Likewise, Tom Whittaker after WWII whom saw Arsenal into the professional era. But for us, there are two that will always stand out from the crowd.
The great Herbert Chapman who died at the helm in 1934 with two First Division titles and two FA Cups. His mid-season demise still couldn't dampen the Gunner's spirits as they continued to take the title in his memory. The second being Arsenal's most successful Manager; Arsene Wenger. The Frenchman saw Arsenal through to three Premier League titles and seven FA Cups. He transformed the ethos of the club and was unmatched as a talent scout. This saw Arsenal become one of the most profitable clubs in history.