Highest paying football gambling sponsorships
By
mac14
on March 17, 2020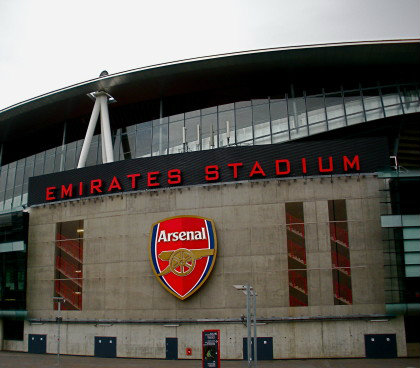 Records are made to be broken and they don't last very long in the English Premier League. Shirt sponsorship deals in particular keep on rising in value. This season has seen the record broken for the 10th season in a row.
For the 2019/20 season, Premier League clubs have taken £349.1m in shirt sponsorship deals. That's just over £33m more than was received the previous season.
Clubs are doing everything they can to bring in additional revenue as the popularity of the Premier League continues to attract sponsors. It's not just shirts that are being sponsored but sleeves too. Then there are other areas that Premier League clubs now have official partners for. This ranges from an official coffee partner to one for leisure headwear. But how much money is each club earning from these deals?
When it comes to shirt sponsorship, the top six of Manchester United, Manchester City, Liverpool, Tottenham, Chelsea and Arsenal are not surprisingly receiving the lion share of the revenue.
Those are the most successful clubs and the ones whose names are known around the world. The kind of global presence that Manchester United has explains why Chevrolet are prepared to pay them £64m this season.
United may be a long way behind Manchester City on the pitch but not in terms of shirt sponsorship. The defending Premier League's deal with Etihad is only worth £45m. In third place are Chelsea with £40m coming in this season from Yokohama.
Liverpool get £40m from Standard Chartered but if their on-field success continues, they could be climbing the shirt sponsorship league table. Also receiving £40m this season are Arsenal who have a deal with Emirates. Tottenham are in sixth with AIA paying £35m.
All excellent revenue for the top six and with other global partners plus TV rights cash, they will continue to have the money to pay for those massive transfers. These aren't just one-season deals of course. Many are for several years so that flow of massive income will keep on flowing into the clubs.
What about the rest of the Premier League though? It's noticeable that the top six attract massive global companies, while ten of the other 14 have shirt sponsorship from the gambling industry. Gambling, especially online, is one of the most profitable business to run. There is a massive choice of online casinos, betting sites and poker rooms to play and bet at. It is a very competitive business and operators are always looking to increase their exposure, and there seems no better place than a Premier League shirt. In a growing trend, many of these sites are now offering bonuses at online casinos to get new players to sign up and play.
The next highest shirt sponsorship figure is the £10m West Ham get from Betway. Everton's £9.6m deal with SportPesa is just behind but some clubs are lagging well behind that.
Brighton and Hove Albion have a shirt sponsorship deal with American Express. It's worth just £1.5m though but is part of a wider deal that includes naming rights for their home ground.
Norwich City only receive £3m from Dafabet and former Premier League champions Leicester City have a shirt sponsorship deal with King Power worth just £4m. Again, though this is part of a whole range of sponsorship from that company.
With Amazon soon to be showing the Premier League, the global audience will rise further. As that happens, the amount received in sponsorship will also continue to rise.