Arsenal players in self-isolation over coronavirus fears – Match with Man. City postponed
By
mac14
on March 11, 2020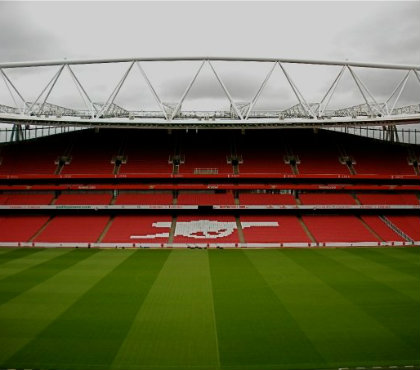 Wednesday evening's Premier League match with Manchester City has been postponed due to risk of coronavirus infection. Several unnamed Arsenal players have been placed into self-isolation after having made contact with Olympiakos owner Evangelos Marinakis on February 27th, who has recently tested positive for Covid-19. League officials state that both measures are "precautionary" and in accordance with government guidelines. As of now both the identities and the number of affected players is unknown.
This match suspension, and others like it, have been highly disruptive for bookmakers and fans. Being unable to indubitably expect a match's occurrence impacts the ability of sportsbooks and club franchises to reliably do business, and fans are left uncertain as to whether they will be able to attend highly anticipated games safely or at all.
The players in question are those who met with Marinakis immediately following their Europa League tie with the Greek club, when the club owner congratulated Arsenal for its victory. However, a statement released claims that the overall health risk is "extremely low." The self-isolation is merely a strict adherence to official recommendations to quarantine any person who has been in contact with an infected individual for a home-stay of fourteen days. Further members of Arsenal staff who may have shared box-seating or proximity with Marinakis are being sought out for the same quarantine protocol.
It has been announced that tickets will be valid for the match's rescheduled date, and both clubs have expressed their grief over fan and player disappointment alike. In the wake of the match being postponed Brighton nonetheless confirms that their home match against Arsenal is to go ahead as planned this Saturday.
This is another instance of increased measures taken to contain the coronavirus. Both across the United Kingdom and Europe additional events are either being cancelled, suspended, or played in empty stadiums. Ties in the Champions League and Europa League are to be played behind closed doors, and the fate of both the Spanish and Italian football seasons is in serious jeopardy. Wolves have publicly criticized the UEFA for not postponing their Thursday match with Olympiakos in the Europa League after it became known that Marinakis carries the virus. More suspensions and cancellations are sure to follow as viral fear reaches its peak.