Who Do Arsenal Need To Sign To Take The Team Forwards?
By
mac14
on January 8, 2020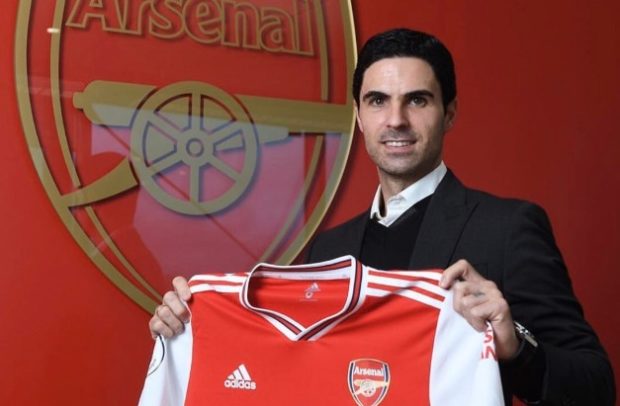 Another season, but another disappointing one.
We may have closed 2018/19 on a downer after losing the Europa League final and missing out on the top four but we were close.
And our summer signings offered genuine promise.
It's just a shame that neither they nor the manager could turn that into progression in the Premier League.
But all is not lost, there's a new man at the helm and with just four signings Arsenal can again be competitive.
Recommended reading: [Ratings] Arsenal 1-2 Chelsea: Ozil stars but Leno & the referee cost Arsenal vital win
Have Arsenal already made their most important signing?
Hands up if you were excited when Unai Emery was confirmed as Arsène Wenger's replacement.
Me neither.
Emery may have won the Europa League three times and Ligue 1 once but the sense was that it was his failures that offered a better indication of his ability – any manager that doesn't win the French league with PSG is open to questions and that loss against Barca in the Champions League was a stain.
Mikel Arteta only joined Arsenal on 20 December 2019 and has no previous managerial experience.
But the early days of his reign have shown promise – he began by demanding a change of culture and application, both of which appeared to be flowering in an encouraging defeat to Chelsea.
There is a long way to go but Arteta already looks as safe a bet as you could expect from a leap into the unknown – his odds of success appear as great as the best games you'll find at the top gambling reviews sites, such as Online Casinos.
Indeed, he may be the most important signing Arsenal needed to make to take the team forwards. However, he's not the only one required.
Signings needed depends on Arteta preferred style
As has been seen in the case of Man Utd, it's useless making signings if they don't fit into the style the club and manager wants.
We have an idea of the style Arsenal want – fast, attacking football (it's what gave the club its global appeal). But what of Arteta? Without any direct past experience of his leadership, it's difficult to say exactly what he wants.
With strict formations a decaying idea, I'm expecting Arteta to use any, all, or more of 4-2-3-1, 4-3-3, 3-4-3, 4-3-2-1, 4-3-1-2 – what's most important is what he asks of his players.
Based on what he has said and his time with Pep, I'll speculate on a few of his demands.
Slick passing
Aggressive pressing
Lighting breaks
Suffocating attacks
While the team looked like it's receptive to those demands, there are clear areas of the first 11 that either aren't cut out to meet them or aren't capable of fully realising them.
It means that Arteta will need to make some key signings to build his Arsenal and take us forwards.
Arsenal do have some really high-quality players already
Let's start by saying who Arsenal and Arteta don't need to sign for the first 11:
We don't need a goalkeeper – Leno has cost us points but saved us plenty more
We don't need fullbacks – Bellerín and Tierney are top-four quality
We don't need strikers – Aubameyang and Lacazette are excellent players
That might sound like we need most of a first 11 but there are other options within the squad – Torreira, Guendouzi, Pépé, Chambers, Martinelli, Holding, Nelson, and Willock all have the quality to contribute, while Saliba arrives next summer and looks hugely talented.
But there are three areas of the team that require immediate and clinical attention:
Central defence
Central midfield
Wide forward
Arsenal need an experienced central defender (a good one)
It may have ended sourly with Laurent Koscielny but he still the best centre back we've had for a decade. None of the senior options we're left with after his departure are up to the task.
David Luiz? An experiment that's failed to pay off – we're getting only the worst of him.
Sokratis? Love his commitment but that gets him (and us) into trouble – plus, he's slow.
Shkodran Mustafi? Makes car crashes feel better about their life choices – seriously, he might be the worst pound-for-pound signing Wenger ever made.
Who would I sign?
Ezequiel Garay's contract is up in 2020 and he'd be worth a shot.
But my first choice is Armando Izzo. He's the right sort of feisty, relishes the defensive side of the game, reads the game superbly, is a progressive passer, and (importantly) won't cost a fortune.
We need real defensive & offensive quality in central midfield
I'll say nothing about the unbelievable quality we've had in central midfield. What I will say, though, is that it's been years since we had a balance of defensive and offensive quality there.
What we've got right now is a sieve (mostly made of holes) in the most important part of the pitch.
Guendouzi has plenty of promise. Torreira has it in him to be a vital first-team player. However, these two are the snapping legs of a midfield and they need both defensive poise and attacking drive alongside them to be able to succeed.
So, who do we bring in?
Lucas Biglia and Éver Banega are both available on a free in 2020 and both would be short-term improvements.
But my picks are Sander Berge and Piotr Zielinski.
The former has the defensive skill, technical mastery, and physical prowess to anchor our midfield in a progressive way. The latter has the passing nous to get the most from our strikers. And the best thing about them both? They wouldn't cost the earth – maybe as much as Nicolas Pépé for the pair.
A creative left winger is needed to play to our striking strength
I'm actually not too glum about our wingers – both Pépé and Martinelli have goals in them, while Saka and Nelson can really stretch teams.
What concerns me is our lack of genuine creativity and I have one player in mind for this role – Ryan Fraser.
He's got Premier League experience. He's the right age. He's ready to contribute right now. And he's available on a free.
There's just one problem – it seems like Klopp likes the look of him too.
Renowned betting site and online casino, Paddy Power, believes that Liverpool are the only club in for Fraser and it could be tough convincing him to turn down the World Champions.
If Fraser isn't available then I have a back-up – Steven Bergwijn.
Bergwijn may be unproven outside Holland but he won't cost a crazy fee and he is a proven creator.
Four new signings might be asking a lot but I believe that the options I've presented for each position are gettable.
They're neither too high cost or profile and if we signed my first choices then they'd cost less than £100m – based on their values on Transfer Market and adding a little extra to allow for inflation.
I don't think it's too much to ask to give Arteta £100m to take Arsenal forwards.