Why 2020 is going to be a pivotal year in Arsenal's history
By
mac14
on November 11, 2019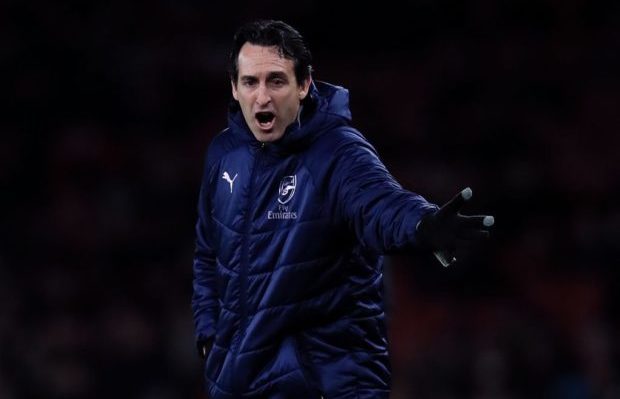 Saturday's defeat at Leicester City has left Arsenal facing a huge task to finish in the top four and the board now have a big decision to make that will affect the clubs future.
Arsenal came into this season in buoyant mood following what looked like an excellent summer in the transfer market as we brought in a number of exciting new players with Nicolas Pepe, Kieran Tierney, David Luiz, Gabriel Martinelli and Dani Ceballos all arriving. The owners had backed Unai Emery and the boss finally had a squad capable of challenging this year.
However, the campaign has turned into a nightmare for Arsenal. All the good will that was generated in the summer has evaporated and the vast majority of fans now feel it's time for a change of manager as Emery has shown he's not the man to take the club forward.
The 2-0 loss at Leicester on Saturday evening has left Arsenal sitting eight points off the top four having taken just 17 points from our opening 12 Premier League games. We've won just 4 games and have a -1 goal difference after scoring just 16 goals in 12 matches.  The results have been bad enough but the performances have been woeful. I can honestly say we've probably played well in 1 or 2 league games this season and we've yet to win a league game by more than one goal.
In recent weeks we've seen Arsenal blow a two-goal lead to draw 2-2 with Crystal Palace, lose to Sheffield United, need two late free-kicks to edge past Vitoria at home, blow a two-goal lead TWICE and concede a stoppage time equaliser to draw 5-5 with Liverpool before losing on penalties, and concede late goals to draw with Wolves and Vitoria before losing away to Leicester.
It's been painful to watch and it's clear as day that the Arsenal players have no clue what's expected of them. Emery lacks the communication skills and basic grasp of English to get his plans across to the squad and it's left them clueless. The manager has been brutally exposed as a poor tactician and we've been out-shot in the vast majority of matches this season.
Put simply, it's time for a change and the board need to pull the trigger on Emery ASAP before the season gets away from us. However, reports in the media suggest the club aren't even close to sacking Emery as they want to wait until the end of the season before reviewing his position. Apparently we don't have the money to sack him and his coaching team now.
I pray these reports aren't accurate but it's obvious Arsenal are now at a cross roads and 2020 is going to be a pivotal year for the club. We've been outside the Champions League for long enough and it's time we got back where we belong. Do the board want us to be an ambitious club challenging for titles? If so, they have to sack Emery. If not, then we'll show the world we're happy to plod along, stick with a manager who's totally lost the dressing room all to save the few million it would take to sack him.
If Arsenal stick with Emery, fans should immediately head to new casino sites 2020 for UK players and put a bet on Arsenal to finish outside the top four as we have no hope while he's in charge. We are now priced as sixth favourites at 4/1 with many bookies to make the top four this season. Chelsea are 1/7 odds-on while Leicester are also backed at 4/7 to qualify for the Champions League, so it's clear how difficult our task is.
A change in manager will rejuvenate the players and give us hope of pushing for the top four, but more importantly the board would show ambition to the fans that they won't just settle for second best. I don't see Arsenal making a decision soon but 2020 will be a huge year for the club and it's vital Emery isn't the man to lead us into the new decade.