Arsenal tickets in demand following summer spending spree
By
mac14
on September 12, 2019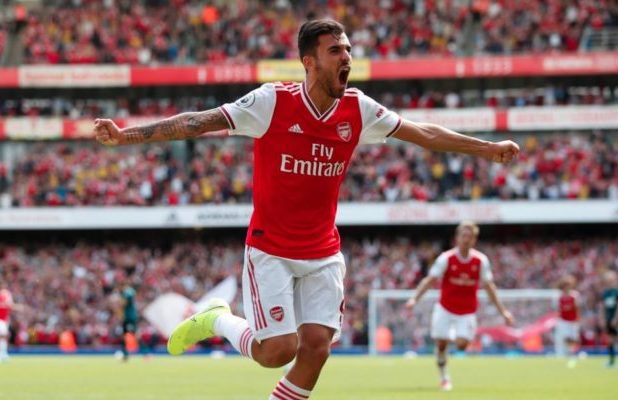 The 2019/20 season is an important season for Arsenal, as they strive to bounce back from recent unsuccessful seasons where they haven't won any substantial titles in the domestic or international competitions and one might say that they lost their dominance in London to Chelsea and Tottenham. One indication that this season might be different is Arsenal's recent spending on singings, Arsenal has spent spend close to ~150 Mill. in the transfer market during the offseason and Unai Emery who managed to qualify the team to the Europa League in 2019 will have to step up his team's performance as they cannot afford another season of not participating in the Champions League.
Arsenal's current squad has the 6th highest in the premier league in terms of market value with a total value of 633,75 Mill. €, quite along way from the champions Man City, with a ~1.2 billion dollar valuation, but the team has some exciting new talent in their current squad.
SeatPick the largest ticket search engine for live events in Europe has analyzed data from 20 different ticket markets and found that for the coming 2019/20 season the demand for Arsenal tickets is at an all-time high compared to recent years, the prices for Arsenal home matches on the resale market, have risen about 15% compared to last season and there is a significant increase in searches for arsenal tickets on SeatPick thus far.
"What we are seeing on SeatPick in terms of transactions is that there are many more Arsenal ticket sales from fans in London and globally compared to Tottenham & Chelsea which have been a dominant force in ticket sales last season. We believe this is not a passing trend, arsenal fans are thirsty for their team to come back to the top of the Premier League and compete at the highest level in Europe, Arsenal just can't afford to have another season where they aren't in the top 4." SeatPick's CEO Gilad Zilberman explains.
About SeatPick
SeatPick is the leading European ticket search engine for live events that helps fans search, compare and buy tickets to Sport, Music and theatre events.
SeatPick's leading algorithms and User-friendly experience help fans identify the best ticket deals from over 50 different ticket markets in one place.