Arsenal Hospitality features – Emirates matchday experience
By
mac14
on March 5, 2019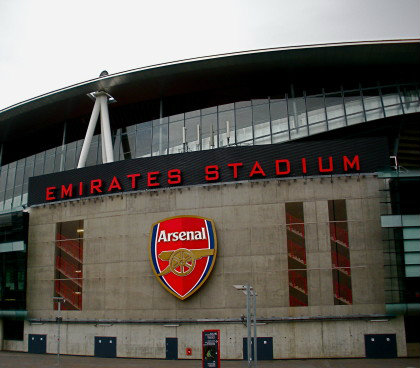 Planning to catch Arsenal live in action at their home ground? Or wanting to cheer for your side as they take on the Gunners at the Emirates Stadium? How about doing that in luxury?
It'll also enable you to invite your corporate guests and treat them to an unmatched matchday experience.
Sounds good? Well, it'd feel better. So, don't waste time and book yourself an Arsenal hospitality package now.
And if you want to know about the package features offered by some of the best hospitality companies, here's a list of the most attractive Arsenal hospitality features.
5 Arsenal Hospitality Package features assuring you a great time
If you're wondering what an Arsenal hospitality package offers, here's all of it.
1. Access to members only clubs
Emirates stadium offers membership to interested fans willing to be billed big. While becoming a member provides you more facilities, the prices are generally expensive and don't make sense when you are here just for a match or two.
The best thing is that opting for an Arsenal hospitality package allows you access even to the members only clubs.
Simply means that you are going to be there with no entrance restrictions. Sure it makes the deal better.
2. Gourmet lunch for you and your guests
What can be better than getting to watch your favourite side take on the opponents with the comfort of your private table? The same with food!
To keep you all filled as you cheer your team at the Emirates stadium, Arsenal hospitality packages offer a decent gourmet lunch for you and your football fraternity.
So, all you have to do is enjoy yourself and cheer for your time. When it'll come to food, we'll take care.
3. Champagne reception on arrival
Another brick in the wall. Your Arsenal hospitality package will include a warm welcome with a champagne reception as you arrive at the stadium. Totally something that'd win you your corporate guests goodwill.
Also, that's not where it ends. All of this will be charmed up with a complimentary bar for the day. Just so you don't run out of your favourite drinks.
4. Snacks with tea/coffee
Apart from drinks, lunch, view and an unmatched hospitality experience, Arsenal packages offer afternoon snacks added with tea or coffee (whatever you choose) as well.
This is another great add-on to the amazing hospitality experience offered here. Making it easier for you to keep your corporate guests entertained.
5. Private reserved table
Adding on to the whole package you and your guests will get a private table reserved for you. This will make sure you with your guests have a really great time with no interruptions from anyone at all.
So, just sit back. Relax. Enjoy great food with complimentary drinks and have the time of your life watching your side show the opposition who's boss.
Final words
Watching you favourite side beat the opponents at one of the greatest temples of football is way more than just fun. It's an entire experience in itself. And watching the game with a good hospitality package would always add a great deal to your experience.
In this post we talked in brief about the features that Arsenal Hospitality packages provide. We hope this post was helpful.
Still in doubt? Try discussing these features with your football buds. That might help.