Arsenal's 2018-2019 Europa League Opener Preview
By
mac14
on September 19, 2018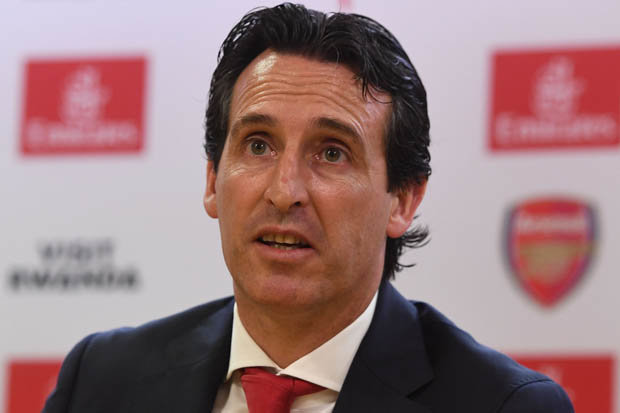 There have been a lot of changes to absorb over the last nine or so months for Arsenal fans. Wenger is gone, Gazidis is gone, and there have been a lot questions surrounding the decision making process and how exactly that chain of command works … It isn't all bad though. When we check Arsenal's odds to win the EPL at OddsMarket in 2018-19, the Gunners come in at 50-1 just behind Tottenham Hotspur, Liverpool, and front-runners on the odds-boards, Chelsea and Manchester City.
Arsenal v FC Vorskla Poltava
The Gunners' first test in the Europa League comes against the Ukrainian side, Vorskla, this Thursday. In a lot of ways, it seems like a tune-up game, as Arsenal is listed 1/12 favorites over the Ukrainians.
There has been a lot of talk about Lucas Torreira getting his first start for the Gunners on Thursday and even more are dreaming of the possibilities with Torreira and Aaron Ramsey on the pitch at the same time. But how likely is it Torreira or Granit Xhaka start against a team that everyone is considering low-level competition? The entrance of Torreira against Newcastle was like a pulling of the rip-cord to start the Gunners' engine. And of course, Granit Xhaka's 25-yard free kick that netted snuggly in the top corner was key in getting the three points. It is more likely that they will be rested after the fine display that was put on against the Geordies.
For the Vorskla match, we are more likely to see Matteo Guendouzi paired up with Mohamed Elneny in midfield. This Europa League match is the perfect opportunity for the young Frenchman to gain some experience. Elneny has been riding the bench and needs to earn his spot on the team. With Xhaka likely to be rested, he needs to pounce on the opportunity and prove his worth.
We could very well see Stephan Lichtsteiner step into his favored role at right-back as Hector Ballerin will most likely get the day off. Kolasinac and Ainsley Maitland-Niles are still out injured, so the Swiss defender should be lined up across Nacho Monreal at left-back with Rob Holding and Shkodran Mustafi at centre-back.
Will Bernd Leno finally get his chance to shine? The new keeper hasn't spent a single minute on the pitch as of yet in the Premier League following his summer move, but against lighter competition on Thursday, we should see him given his debut.
In attack, Henrikh Mkhitaryan has been a solid substitute as of late, and he's had a lot of success in the Europa League, so we are likely to see him at right-wing. Danny Welbeck should step into the left-winger spot. We saw him over the weekend as a sub so he should be warmed up to give Pierre-Emerick Aubameyang a rest on Thursday.
Alex Iwobi is a versatile player, and we should see him step into Mesut Ozil's midfielder spot against Vorskla. He's normally a winger, but the Nigerian has a chance to show what he's capable of as an attacking midfielder. It will be interesting to see what Emery does up front. He might want to test the waters with Aubameyang and see how well he works with Danny Welbeck or Alexandre Lacazette may get another chance to impress.
No matter who the starting eleven are, the Gunnars should route the little-known Ukrainian club known as the Green-Whites and this will be a great opportunity for Emery to test out team dynamics with different combinations on the pitch.