[Photos] Ozil & Ramsey help Arsenal unveil new 2018/19 away kit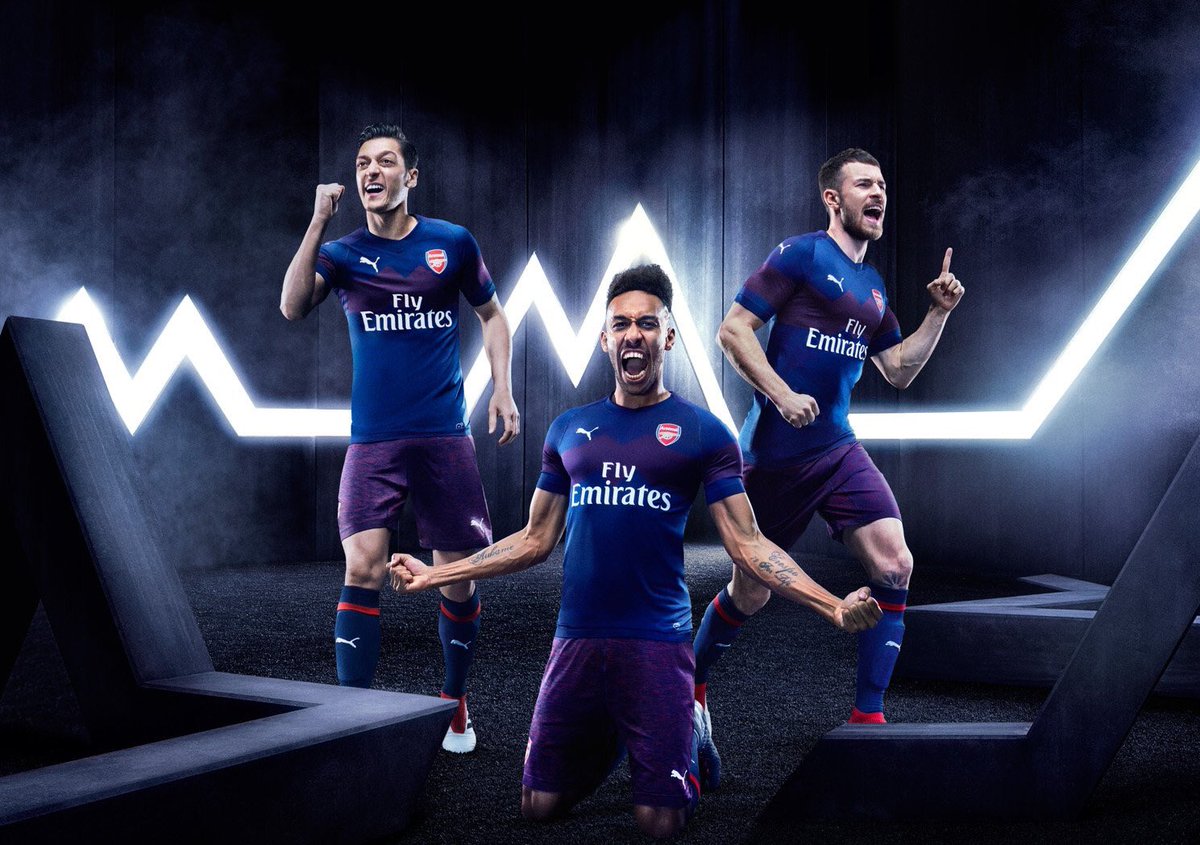 Arsenal have unveiled our new away kit for the 2018/19 campaign with Aaron Ramsey and Mesut Ozil featuring in the marketing material.
We've seen plenty of mock-up images leaked on social media sites over the past few weeks and unfortunately they proved to be accurate.
The kit is predominantly navy blue but it's got a random red-current zig-zag strip across the chest and patches on the arms similar to what we've seen on the home kit.
The shorts are a matching red-current colour with the socks navy with red detailing while the shirt has a simple v-shape collar.
This is the final season of Puma's five-year deal to provide our kits and it's safe to say we should be pleased to see the back of them if this is the best they can come up with.
Adidas are the red-hot favourites to win the rights to supply our kits from next season and it won't take much for them to create more eye-catching designs than this.
The away kit is marginally better than the home kit – which is hideous – but our kits next season are going to be some of the worst in recent memory.
Here are some more photos: