[Video] Invincible rips in to Arsenal star following poor display against Madrid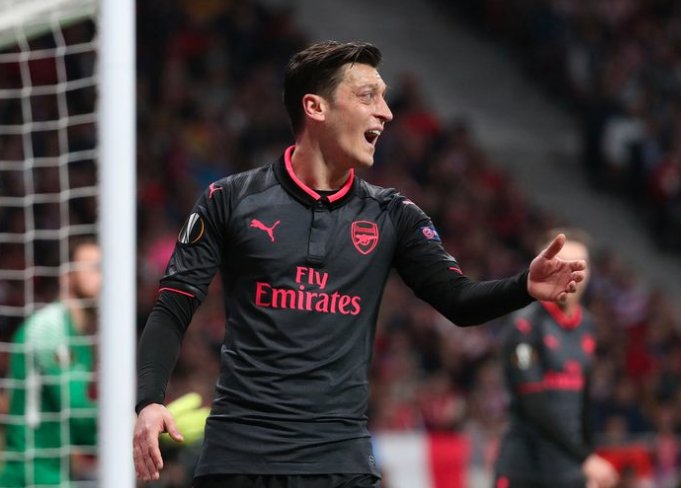 Martin Keown has ripped in to Mesut Ozil following his disappointing performance during Arsenal's Europa League defeat to Atletico Madrid last night.
Ozil enjoyed a solid first half when Arsenal matched Madrid and were actually looking reasonably dangerous until Diego Costa broke the deadlock on the stroke of half-time.
The German international looked lost after the break and couldn't influence the game at all as Arsenal ran out of ideas on how to try and break down the best defence in Europe.
During the second half we needed Ozil – our best player – to step-up and find a way to unlock the Madrid back-line but sadly he was virtually anonymous and we barely troubled Jan Oblak's goal.
Mesut wasn't the only attacking player who struggled last night but Keown singled the German out for criticism after the game and went in with both barrels while working as a pundit for BT Sport.
Keown – who won 3 Premier League titles at Arsenal and was part of the Invincibles squad – slammed Ozil for his lack of effort and says the playmaker wasn't fit to wear the Arsenal shirt last night.
Here is a transcript of Keown's comments and you can watch the video below:
'(Arsene) Wenger has invested an awful lot of money in this player and I'm not seeing a performance to go with it. He wasn't fit to wear the shirt for me tonight and I've seen this a lot.

'I've seen this a lot this season and it needs to be said because he needs to be dug out, because we expect better from him, he's a World Cup winner and these are crocodile tears I'm seeing from the player, he's not conning me.

'Listen, I've had my say on it and I feel that he's not giving enough for Arsenal Football Club and maybe Wenger should come out and say a little bit more about some of these players that should have performed for him, and he hasn't.'

'I haven't been happy with Ozil for some time, he picks and chooses his games. He was on the edge of things today, he seems to get lost in the defensive traffic. You can hide a little bit in that wide position, I was thinking "are you going to get back for your team?" "Are you actually going to put a shift in?"

'The great players I played with, [Dennis] Bergkamp and [Thierry] Henry, they worked hard as well and I don't think this team can carry anybody. Somebody needed to grab him a long time ago to give him a shake and say "we're trying to get the ball to you, we are working for you, but you are not working for us".'

'I bet he doesn't play again this season. The fella is not kidding me, that is not a proper performances, he's not giving everything and there's much more under the bonnet [maybe] someone else will find it.'
It's difficult to argue too much with what Keown says but I also agree with Jermaine Jenas in that Ozil just isn't that type of player. We didn't buy him to chase around the pitch making tackles. He's a luxury player who's at his best when he has the freedom to play.
The main problem is we simply don't have the quality in defence/midfield to carry Ozil right now. Wenger hasn't build a team good enough to get the best out of Ozil. It's as simple as that.
"He wasn't fit to wear the shirt tonight. He needs to be dug out!" 😡

Martin Keown's take on Mesut Ozil is must-watch 😳pic.twitter.com/nk73hGlfnI

— Football on BT Sport (@btsportfootball) May 4, 2018