[Tweets] "Absolutely awful", "braindead" – Fans lay in to Arsenal star after Newcastle win
By
mac14
on December 16, 2017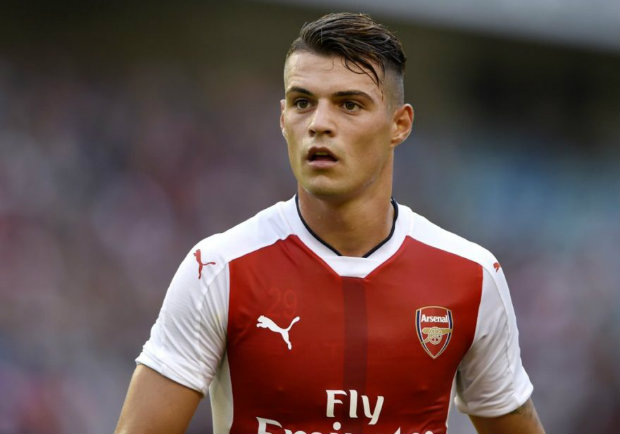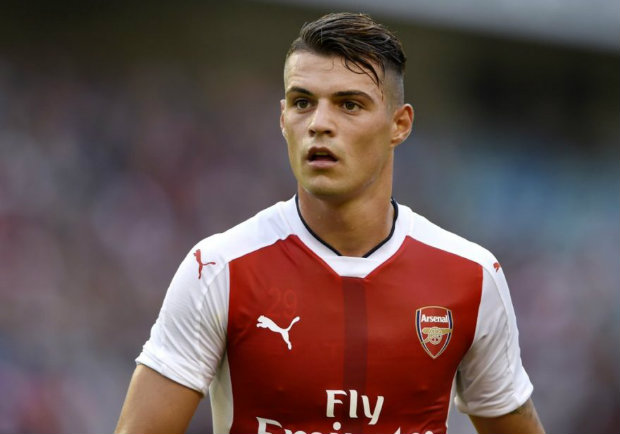 Granit Xhaka has come under fierce criticism once again after another poor performance during Arsenal's 1-0 victory over Newcastle United at the Emirates this afternoon.
Xhaka lined-up alongside Jack Wilshere in the middle of the park against the Magpies today with the Swiss international making his 17th consecutive Premier League start of the season.
However, many fans are scratching their heads as to why Xhaka is keeping his place in the team as he produced another below average performance during our 1-0 victory today.
The 25-year-old's passing was sloppy and his lack of physicality and pace left us exposed in midfield against a bang average Newcastle side who could have snatched a late point.
I've said for weeks that the only reason Xhaka is still keeping his place is that we've got limited options in the holding role and Francis Coquelin is nowhere near good enough to step-in.
Central midfield is the weakest area of our squad and I was praying Arsene Wenger would sign a commanding midfielder last summer but his reluctance to do so is costing us.
With January around the corner, I hope performances like today's will persuade the boss to dip in to the market and buy Arsenal a proper holding midfielder who can control the game from deep.
Understandably, fans have been venting their anger at Xhaka's latest display on Twitter. Here are some tweets:
***warning – some back language for those easily offended!***
Xhaka is absolutely awful and Arsenal more concerned with walking the ball in the net, instead of belting the fucking ball

— El Jefé ? (@bajankris) December 16, 2017
Also i cannot see a justification for Xhaka continually starting. Simply awful decision-making time and time again

— Chris Applegate (@gnnr) December 16, 2017
That's a red card. Xhaka is so dumb & shit.

— DaG (@Wrighty_8) December 16, 2017
Xhaka can look absolutely braindead at times.

— gunnerblog (@gunnerblog) December 16, 2017
Granit Xhaka: all the defensive talent of Denilson, half of his passing ability.

— 7amkickoff (@7amkickoff) December 16, 2017
Xhaka is absolute dogshit. Awful awful player.

— Brad (@ArsenalFCView) December 16, 2017
Xhaka really has so much work to do. Loses concentration, and some really sloppy passes at crucial stages, can't seem to time a header too.

— Renato (@th14Renato) December 16, 2017
Xhaka is a total dickhead. Just nowhere near good enough and then a dipshit to go with it as well.

— Gooner4life7 (@Gooner4Life7) December 16, 2017
Xhaka drops another 1/10 performance. Absolutely disastrous.

— Arsenal FC (@FFArsenal) December 16, 2017
Ozil is genuinely better defensively than Xhaka. Wtf is Xhaka actually good at?

— realistic gooner (@RealisticGunner) December 16, 2017
Ozil is genuinely better defensively than Xhaka. Wtf is Xhaka actually good at?

— realistic gooner (@RealisticGunner) December 16, 2017
Xhaka is so braindead at times

— 11 (@WideCreator) December 16, 2017