[Photos] Arsenal star eyeing comeback after horrific career-threatening injury
By
mac14
on November 3, 2017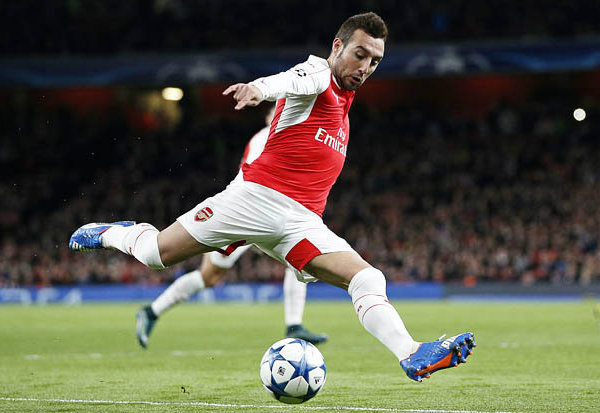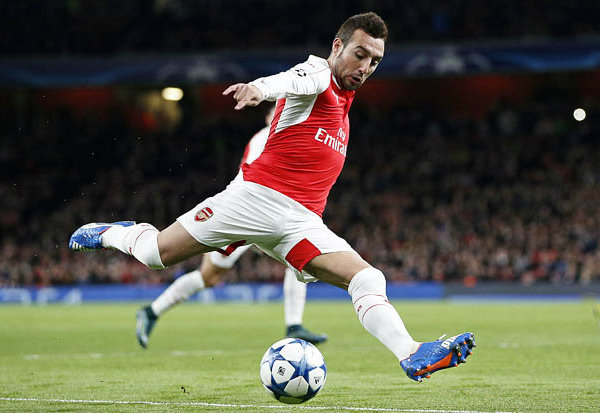 Arsenal star Santi Cazorla has opened up about his injury nightmare which almost led to him losing his foot but the lovable Spaniard is still eyeing a comeback in 2018.
Cazorla has been on the sidelines since aggravating an Achilles injury during our Champions League win over Ludogorets at the Emirates way back in October of 2016.
Arsene Wenger was initially hopeful the midfielder would only be out for a matter of days but the inflammation refused to subside despite being treated with cortisone injections.
Eventually Santi was forced to undergo an operation on his tendon but unfortunately the wound kept opening up and the nightmare that followed led to the midfielder undergoing eight surgeries over the past 12 months.
Cazorla has now revealed that at one point he was told by doctors that he'd be lucky if he could walk around his garden again after catching a nasty infection which led to 8cm of his Achilles tendon being eaten away.
At one stage, if the infection had not been treated properly, Cazorla could have been forced to amputate his foot and the playmaker had to undergo reconstructive surgery that involved using skin from his arm to finally heal the wound.
Cazorla is quoted by the Evening Standard as telling Marca:
"The problem was that the skin didn't heal and the wounds kept on opening and getting infected.

"They would give me stitches and I'd rest for two weeks or so and then they'd remove the stitches and I'd begin to cycle and the stitches would open and there'd be liquid. I'd go to see the surgeon again there and he'd say I had to have another operation.

"I had several operations. I was in hospital several times for 10 days and had to have antibiotics through a drip for the bacteria because I had two and needed special antibiotics. They had to study what type of bacteria it was."

"He [Dr Mikel Sanchez] saw I had a really bad infection, that I had damaged part of the calcaneus and that my Achilles tendon was eaten away and eight centimetres were missing,"

"The problem was that the skin didn't heal and the wounds kept on opening and getting infected. Look, in this photo you can see right through to the tendon."

"I don't know how to fix my arm tattoo now but maybe I'll leave it like that because it's got more meaning now than ever,"
Understandably, after such an horrific ordeal, there have been doubts over Cazorla's ability to return to top flight football, however, he is determined to play again this season.
The 32-year-old isn't registered to play until January but Cazorla is aiming to be fit and ready for selection by the New Year. He continued;
"I'm not registered to play until January but I am going to return by then,"
It's great to hear Santi being so positive after such a horrendous injury but I'd be stunned if he was able to play in January. He's only recently started to run again after being restricted to swimming and cycling to keep fit and he will have to work tirelessly on the training pitch before he'll be fit enough to play.
Arsene Wenger said last month that he hoped Cazorla would be back in training around Christmas so if his recovery goes smoothly he might get a few games for the U23's in late January. Perhaps if there are no complications he might be able to make his first team comeback in February but even that seems optimistic right now.
Let's pray we see Santi back in the Arsenal shirt again soon as he's been sorely missed over the past year and he deserves to play in the Premier League again after all he's been through.