Chief confirms Arsenal almost signed £92m star and suggests deal could be revived
By
mac14
on October 13, 2017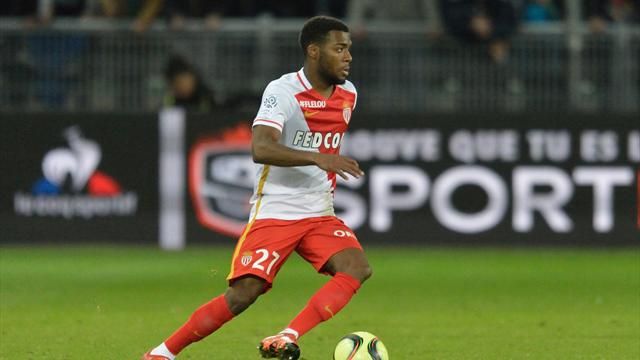 According to quotes in the Mirror, Monaco vice-president Vadim Vasilyev has confirmed Arsenal almost signed Thomas Lemar in the summer and suggests the deal could be revived at the end of the season.
Lemar was our big transfer saga of the summer transfer window as we were strongly linked with the French international after watching him help fire Monaco to the Ligue 1 2016/17 title.
The 21-year-old provided 14 goals and 17 assists for Leonardo Jardim's side last season so it was no surprise when reports emerged back in June that Arsene Wenger had identified him as a key target.
We initially failed to agree terms with Monaco but resurrected negotiations during the closing stages of the window as Wenger tried to land Lemar as a replacement for Man City-bound Alexis Sanchez.
The Mirror claim we worked hard to secure a £92m deal and while Vasilyev has confirmed we came close to signing the Liverpool target, he says we left it too late to get the proposed move over the line on deadline day.
The Monaco chief has hinted the deal could be revived but suggests we'll have to wait until the end of the season as they aren't looking to sell the attacker during the January window.
Vasilyev is quoted as saying by the Mirror:
"Liverpool were really interested [in Lemar]. But it was Arsenal that was really close to finalising the deal. It was quite close.

"At the same time it was just too late, not enough time, to really follow up on this deal. Not all the elements of the puzzle fell in place.

"I'm very happy he stayed with us. For us, we need a player like Thomas Lemar. He's very important to our team.

"[But] definitely next summer will be something to look at, although you know in football there are no guarantees. We had some players who were supposed to leave this summer but didn't because of X, Y, Z.

"I think it would be fair to say Thomas will have a fair chance to exit next year. January, in football, never say never, but this is not what we're thinking of, this is really not in our plans.

"January doesn't seem like the right time for major changes in the team."
So there we have it. Confirmation that we were close to signing Lemar and I do expect us to go back in for him but the worry is we might now face stiffer competition for his signature.
Our transfer business was a mess in the summer as we should have got the Lemar deal wrapped-up early-on but fingers crossed we don't make such a pigs-ear of negotiations next time as he'd be a sensational signing.