[Infographic] Stats prove Arsenal are a better side with Mesut Ozil
By
mac14
on September 18, 2017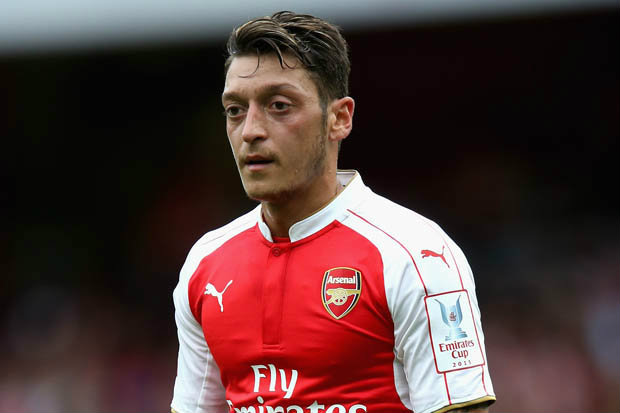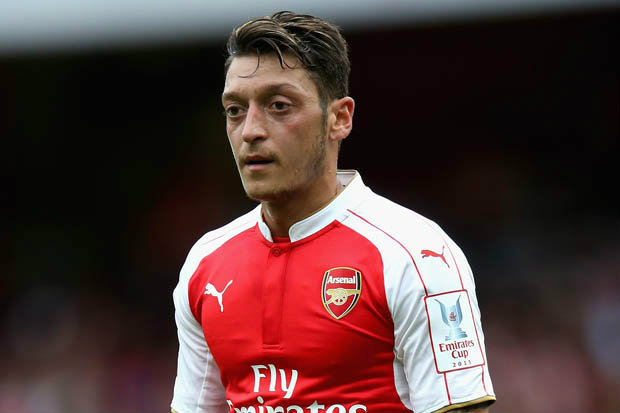 Despite our impressive performance against Chelsea yesterday, the stats prove Arsenal are in fact a better side when Mesut Ozil starts.
Ozil missed the trip to Stamford Bridge on Sunday afternoon with an apparent knee injury and fans were left fearing the worst when Arsene Wenger also left Alexis Sanchez on the bench.
With our two super-stars replaced by Danny Welbeck and Alex Iwobi in the starting eleven, supporters were bracing themselves for another humiliation at our rivals.
However, Welbeck and Iwobi put-in hard working and disciplined performances in attack to help Arsenal secure a morale-boosting 0-0 draw in a game that we could easily have won.
It led to suggests that Arsenal could be a better side without the likes of Ozil – who's been criticised for his lack of work off the ball throughout his career in north London.
However, the guys at Oulala have created an infographic that disproves this theory to show that Arsenal are in fact a much better team when Ozil starts.
The stats have been complied from Premier League data ranging back to the 2013/14 campaign and they indicate that Arsenal win more, lose less, score more, concede less and pick up more points when Ozil plays.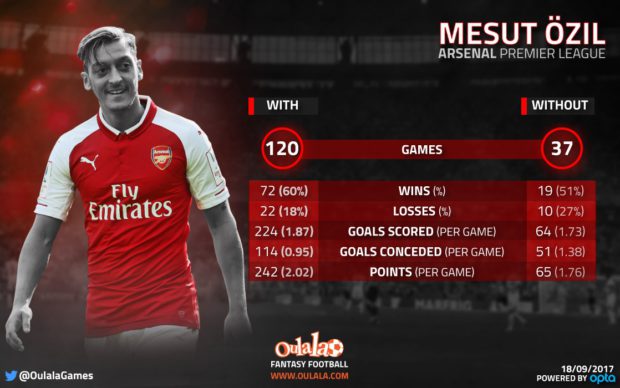 I'm personally not surprised in the slightest by the results as Ozil is a world class player who makes us tick when we're playing well so over the course of over 150 games, the stats will show his improtance.
However, I'm not sure the question was really whether we're better in general without Ozil, but just whether we're better equipped to get results in the big away games without him.
We definitely missed his touch of quality in the final third against Chelsea yesterday but I can't help but think we'd have been far more vlunerable defensively had our German star started instead of Iwobi or Welbeck.