[Photo] Sanchez puts Arsenal return in doubt with latest social media post
By
mac14
on July 28, 2017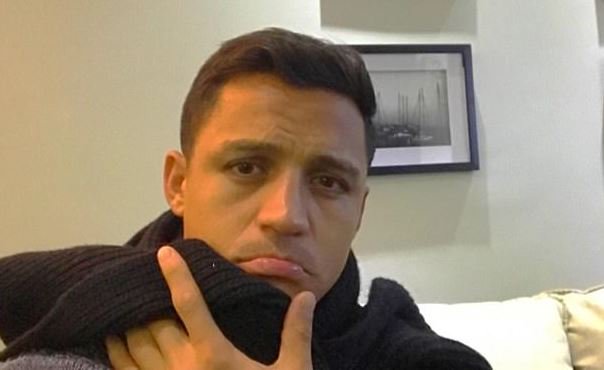 Alexis Sanchez has cast doubt over his return to Arsenal after claiming he's 'sick' just 48 hours before he's due to return to pre-season training.
Sanchez has been enjoying an extended break following his participation in the Confederations Cup this summer where he helped Chile reach the final before eventually losing to Shkodran Mustafi's Germany.
Arsene Wenger confirmed yesterday that Alexis and Mustafi were due to return to the club this weekend and start their pre-season preparations at London Colney on Sunday.
However, Sanchez has now put his return in doubt after posting two photos of himself on Instagram pulling a ridiculous face with a caption saying 'sick'.
Understandably, fans are skeptical over Sanchez's supposed illness as the timing is a little too convenient given he's expected to return to Arsenal this weekend and I personally wouldn't be surprised if he doesn't show up on Sunday.
The attacker has been strongly linked with a move away from the club this summer as he has just one year left on his contract and has so far refused to sign an extension despite Arsenal offering him a huge pay rise.
Speculation suggests Alexis is angling for a move to Man City but Wenger has made it clear we won't sell, even if he doesn't sign a new deal, so is this Sanchez starting to force a way out the club?
I really hope this doesn't turn ugly. All the noise coming out of Arsenal suggests they are confident Sanchez will knuckle down and work hard this season if he's told he won't be sold, but calling in 'sick' one your first day back at work isn't a good sign.