Chief confirms Arsenal are 'ready to pay' £57m to sign striker
By
mac14
on June 25, 2017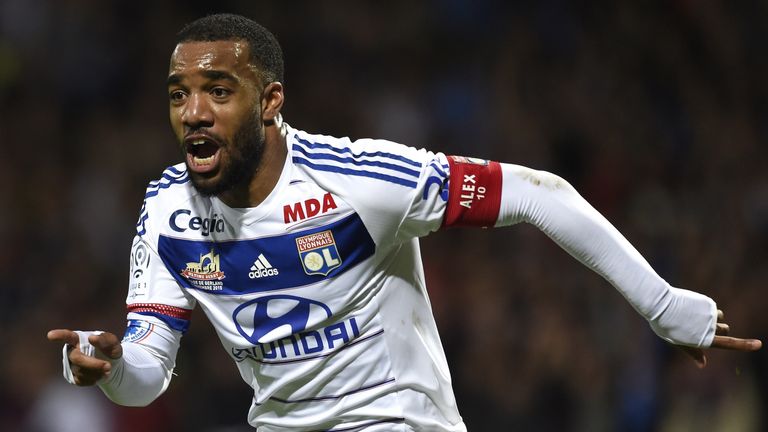 According to quotes in L'Equipe, Lyon president Jean-Michel Aulas has confirmed that Arsenal are ready to pay their £57m asking price to sign Alexandre Lacazette but the French outfit are in no rush to conclude a deal.
Arsene Wenger is looking to further strengthen his squad this summer with a top goal-scorer a priority and Lacazette has once again been strongly linked with a move to the Emirates.
The Guardian reported towards the end of last week that Arsenal were increasingly confident of sealing a deal to sign the French international after tabling a formal £44m offer following talks between the two clubs.
Lyon chief Aulas has now confirmed talks have occurred after Wenger expressed our interest in signing Lacazette to Gerard Houllier during France's recent friendly with England.
It's understood further negotiations have taken place following that game, however, it looks like we're prepared to pay more than the £44m the Guardian claim we've put on the table as Aulas says Arsenal are 'ready to pay' the £57m Atletico Madrid had agreed before that proposed deal fell through.
The Lyon chief also suggests they will allow Lacazette to leave once they secure a replacement but worryingly Aulas says Atletico are still trying to line-up a deal to sign the striker when their transfer ban gets lifted on January 1st 2018.
Aulas told L'Equipe:
"I do not intend to sell Alexandre [Lacazette] quickly, because there is always the will of Atletico Madrid to bring it [the transfer] to January 1.

"Now I also listen to what Alexandre says. I saw Arsene [Wenger] during the France versus England match. I was with Gerard Houllier and I understand that he told Gerard that there could be interest from Arsenal.

"But it's premature to say that things will happen. It takes a very large transfer before. A player of that quality cannot be allowed to leave without having his replacement.

"Arsenal is ready to pay for Lacazette. It will have to be at least that [£57m]. Everyone knows that the offer of Atletico is €53m [£46.5m] plus €12M [£10.5m]. That's €65m [£57m].

"As the leaders of Arsenal are well informed, they will be in those waters. The prices for a player who marks every year with between 25 and 30 goals, sometimes more than 30, is at least that.

"But frankly, I have not thought about Arsenal for the moment, because I thought that Alexandre would stay because of the failure, initially, with the Atletico Madrid move."
So it looks as though our proposed deal to sign Lacazette may not be as close as some newspapers had suggested a few days ago. We'll have to wait and see how things progress as I'm sure there will be more developments over the coming week but I think Lacazette would be an excellent signing if we could get a deal agreed.
READ: Mahrez wants £26m Arsenal move
He's a prolific goal-scorer having netted another 37 goals last season and there can be no doubt he'd be an upgrade on Olivier Giroud and Danny Welbeck, so he'd certainly strengthen our squad.
While talk of signing Kylian Mbappe is exciting it's still unlikely we'll beat Real Madrid to his signature so Lacazette is a far more realistic target.