Arsene Wenger hints he could start 35-year-old against Chelsea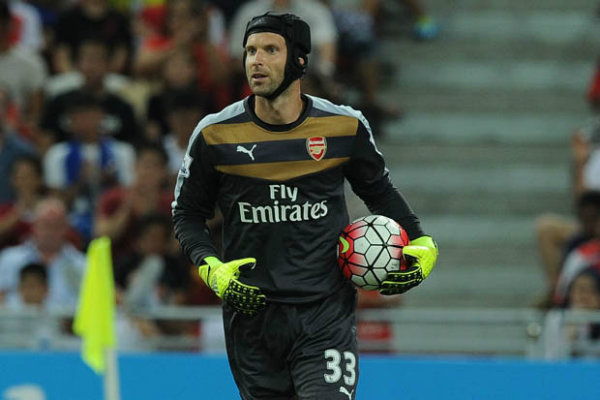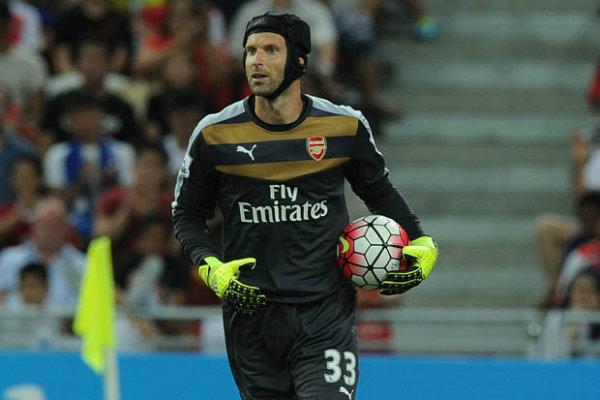 Arsene Wenger has hinted that he's ready to start Petr Cech ahead of David Ospina in Saturday's FA Cup final against Chelsea.
No.2 Ospina has been our 'cup keeper' for most of the season as he played in all eight of our Champions League games as well as featuring in the early rounds of the FA Cup.
Injury meant the Colombian international missed the quarter final win at Lincoln City and Wenger decided to stick with Cech for the semi-final clash with Manchester City.
Ospina has publicly admitted that he's looking to leave Arsenal this summer as he wants to join a club where he'll be considered as first choice, and it looks as though his attitude could lead to him missing out this weekend.
Traditionally, Wenger has always stuck with his back-up keepers, even in the final, with Lukasz Fabianski keeping his place in the 2014 FA Cup final while Wojciech Szczesny played in the final the following year.
Both were our No.2 goalkeeper in those seasons and if Wenger went with Ospina against Bayern Munich in the Champions League you'd have expected him to hand him the gloves against Chelsea on Saturday.
However, it looks like Ospina's public admission that he'll be off this summer will cost him a place in the team as the Guardian claim Wenger is expected to start Cech against his former club this weekend.
When asked whether Ospina would play in the cup final, Arsene is quoted as saying by the newspaper:
"No. In the semi-final [against City], Cech played. Will Cech play against Chelsea? It is possible. We will see."
Cech is easily the better of the two keepers and the 35-year-old has been in fine form these past few weeks. With Ospina certain to leave this summer, I think it's a no-brainer to start Cech against Chelsea.