Video: Arsenal 2-0 Man Utd: Welbeck scores to boost top 4 hopes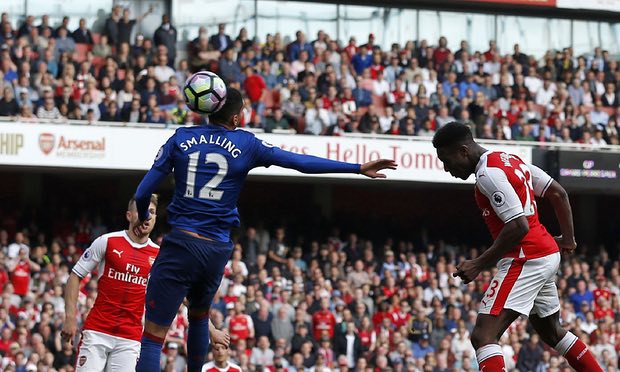 Danny Welbeck was on target against his old club to help Arsenal to a 2-0 victory over Manchester United at the Emirates this afternoon.
Granit Xhaka opened the scoring in fortuitous circumstances as his long-range effort deflected off the back of Ander Herrera to loop over David De Gea for 1-0 in the 54th minute.
We kept the pressure on and doubled our advantage just two minutes later and this time their was no arguing the quality of the goal as Welbeck headed home from a superb Alex Oxlade-Chamberlain cross.
United had no response to Arsene Wenger secured his first Premier League victory over Jose Mourinho. The win sees us close the gap on third-placed Liverpool to seven points with two games in hand.
Watch the goals here: