Arsenal attacker 'forced' to miss trip to Liverpool
By
mac14
on March 4, 2017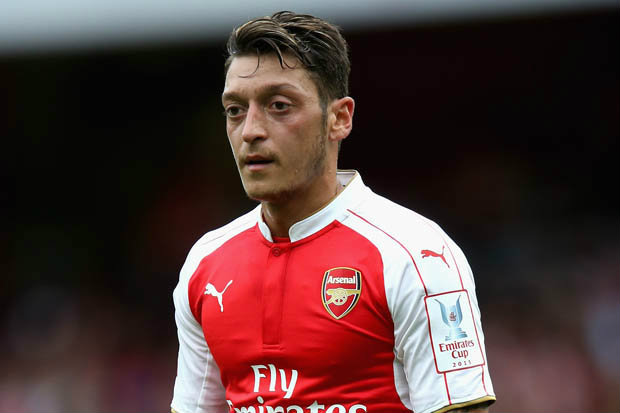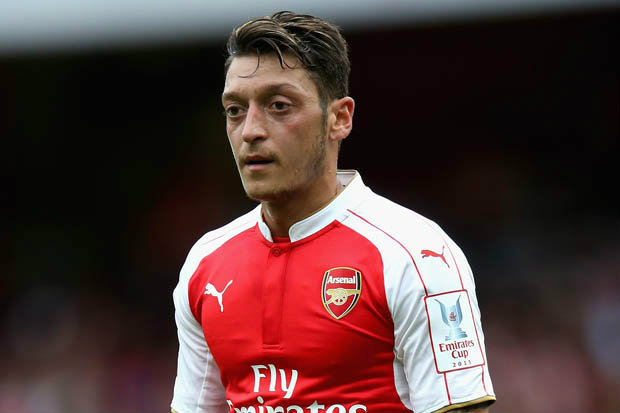 According to reports today, Mesut Ozil has been 'forced' to miss Arsenal's crucial trip to Liverpool this evening after failing to recover from a bout of flu.
Ozil was sent home from training on Wednesday after supposedly turning up to London Colney with the flu and club doctors instructed him to go home and rest.
However, Mesut looked in good health when he attended a team bonding session at the bowling alley on Tuesday night – you can see photos here.
Perhaps the flu developed rapidly overnight but Arsene Wenger was still confident the playmaker would recover in time after telling reporters at his pre-match press conference on Thursday morning that Ozil 'should be OK' to face Liverpool.
There was no sign of the 28-year-old at training on Friday and the Mirror are one of several media outlets who are reporting that he didn't travel with the rest of the squad to Merseyside yesterday evening.
Understandably, many fans are skeptical over how serious Ozil's 'flu' really is as he attended a photo session to promote his new autobiography on Thursday and looked absolutely fine.
And this isn't the first time Ozil has missed games due to illness in recent months while he's also been given extended breaks by Wenger, so it's difficult to know what's really going on.
Perhaps Ozil is a little under the weather and has 'bottled' playing in a big game while not feeling 100% in fear of getting another hammering by the media and fans? He was supposedly ill during our 5-1 defeat at Bayern and look at the criticism he got after that game.
Maybe Wenger told Ozil on Wednesday that he wouldn't be starting this evening due to our horrendous away record at the big 6 and he threw a strop? We've won just two of our last 18 away games at our nearest rivals and both those wins – at Tottenham and Manchester City – came when Ozil wasn't playing.
Maybe Ozil's confidence is so low he just didn't fancy playing a tough away game where the pressure is on to get a result? He's playing very poorly right now and let's face it, he's a bit of a pussy away from home against the big boys.
Or perhaps Mesut really is serious ill and is at home tucked up in bed as we speak. I personally think if you believe that you'll believe that pigs can fly.
Something is going on with Ozil and conspiracy theorists feel it could even be linked with his on-going contract negotiations. Others suggest it could have something to do with him recently getting engaged as he's spending a lot of time back in Turkey with his new fiance.
Who knows, but let's just hope the players who are at Anfield tonight put in a top performance and bring home a positive result.