Key Arsenal star to consider move if Wenger leaves – report
By
mac14
on February 23, 2017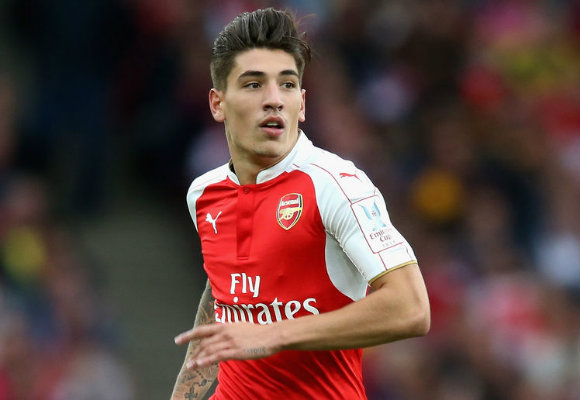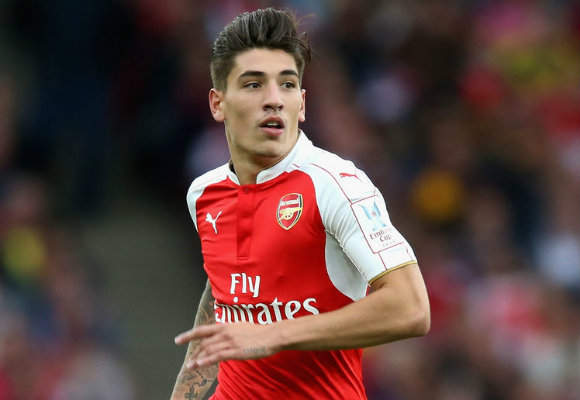 According to a report in the Guardian, Hector Bellerin will consider leaving Arsenal for Barcelona if Arsene Wenger walks away from the club this summer.
Wenger's future is in serious doubt as his contract is set to expire in June and he's under increasing pressure from the fans to end his 21-year reign in north London following our recent defeats to Chelsea and Bayern Munich.
The losses have virtually ended any hopes of us winning the Premier League or progressing past the last-16 in the Champions League leading to a growing number of supporters calling for change.
However, it seems some of the players aren't so keen on a new manger coming in as the Guardian claim that Bellerin will consider his future at the club if Wenger doesn't sign a new deal.
Barcelona have been strongly linked with a move for the right-back and the Catalans have already began to ramp up the PR machine by leaking a story in Spanish outlet Mundo Deportivo recently.
The report claimed that Barca have made Bellerin their No.1 target this summer and are prepared to pay whatever it takes to lure him back to the Nou Camp after he left their academy as a youngster.
Bellerin signed a new six-and-a-half-year contract at Arsenal in November after rejecting both Barca and Man City last summer but the Guardian suggest he only agreed the deal as he was under the impression that Wenger would be staying beyond this season.
The paper goes on to claim that should the boss walk this summer, then Hector would assess his own future and may push for a return to Barcelona as he's happy under Wenger and doesn't want a new man to come in.
What to make of these reports?
Well, call me cynical but I think this is a carefully placed story by Arsenal to try and strengthen Wenger's position at the club. Leak a story to the papers suggesting that key players like Bellerin will walk if Arsene is forced to leave. Total B.S if you ask me.
The 21-year-old signed a long-term deal just a few months ago….if he was that bothered about Wenger's future then he'd just have waited until the summer before signing anything [like Ozil/Sanchez]. Also, Hector signed-on until 2023, did he really think Wenger would stay at Arsenal for that long?!
Like many players, Bellerin would no doubt be disappointed to see Wenger leave but his future at the club doesn't depend solely on Arsene staying. That's not how football works.