[Tweet] BBC journalist offers interesting update on Wenger's future
By
mac14
on February 16, 2017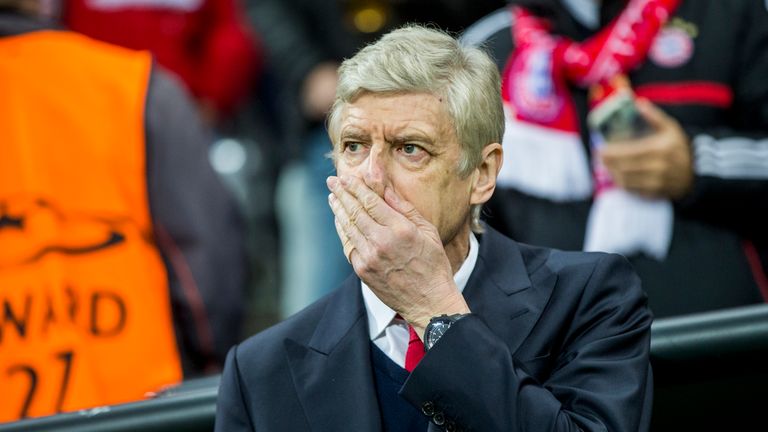 BBC journalist David Ornstein has offered an update on Arsene Wenger's situation at Arsenal following last night's humiliation at Bayern Munich.
Realistically, our Champions League hopes are over for another season after being thrashed 5-1 at the Allianz Arena last night as we have practically no chance of turning things around in the second leg.
Understandably this latest shambles has led to increased calls from fans, ex-players and pundits alike for Wenger to step down as manager when his contract runs out in the summer.
However, it appears that despite the Munich humiliation, nothing has changed with regards to Arsene's future as BBC journo David Ornstein has taken to Twitter to confirm that a new two-year deal is still on the table and a decision won't be made until the end of the season.
Ornstein said:
Arsene Wenger's future will be decided at end of season. New deal offered earlier still on table but will be mutual decision in summer #AFC

— David Ornstein (@bbcsport_david) February 16, 2017
Ornstein is widely known to be the unofficial mouthpiece of Arsenal in the media. Anything the club want you to know without releasing a formal statement on Arsenal.com comes through him.
So it's clear he's been fed this information. Wenger has always maintained that he'd decide over his future at the end of the season but what's interesting is that Ornstein says a 'mutual' decision will be made over whether Wenger stays or goes this summer.
That appears to suggest that the board might actually ask Wenger not to sign the two-year deal that's on the table and walk away instead.
We've always assumed that Arsene pretty much did what he wants and would decide him own future. If he wants to stay, he'll stay. But Ornstein saying the decision will be mutual suggests that the board will actually have a say in the matter. And I think they wanted us to know that but instructing Ornstein to use the word 'mutual'.
But do they have the balls to push Wenger out the door? That's the real question that needs answered. Unfortunately we won't find out until the summer.