[Photo] Banner of Alexis Sanchez's dogs installed at Emirates
By
mac14
on January 20, 2017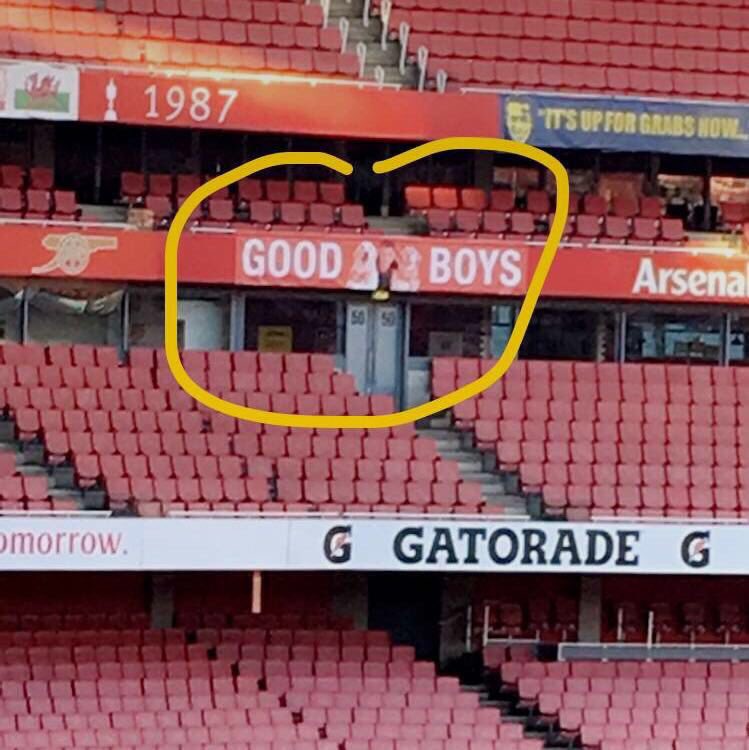 The 'controversial' banner of Alexis Sanchez's dogs, Atom and Humber, has been installed at the Emirates ahead of it's debut against Burnley on Sunday afternoon.
The idea of creating a banner of the most famous dogs in north London came about on Twitter when one fan joked that a banner of Atom and Humber on display at the Emirates may convince Alexis to stay and sign a new contract.
Fan group REDaction picked up the idea and raised the £500 needed to create the banner, and just a few weeks later, hey presto, it's been unveilled in all it's glory at the stadium today.
As you can see from the image above, the banner shows Sanchez hugging his two dogs with 'Good Boys' scrolled either side. It's certainly caused a bit of a stir on social media with fans divided over the idea.
Some feel it's a ridiculous joke that belittles the club but the majority see it for what it is; a harmless bit of fun that's designed to put a smile on Sanchez's face.
Make no mistake, Alexis loves his dogs more than life itself. He will LOVE the banner. So where's the harm? Will it make him sign a new deal, no. But I'm in no doubt it will bring him even closer to the fans and that can only be a positive thing when his Arsenal future is in serious doubt.