Champions League: Possible opponents for Arsenal + best/worst draw
By
mac14
on August 25, 2016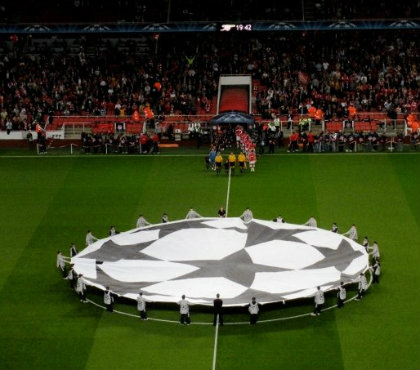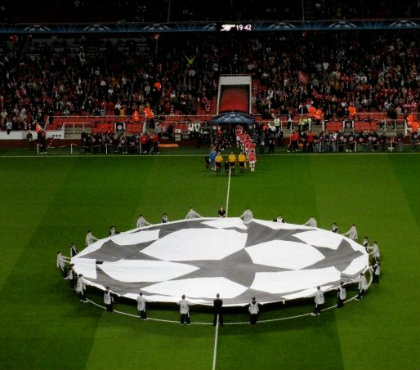 The draw for the group stages of the Champions League will take place at around 5pm UK time this evening and fans are eager to see which teams await for Arsenal this year.
Thankfully we avoided having to come through a potentially tricky play off after finishing second in the Premier League last year so we went straight in to the group stage draw.
Under the new format, we'll now be in Pot 2 meaning we will face one of the league winners. Obviously that opens up the possibility of being drawn against Barcelona or Bayern Munich again but we could also get Benfica or CSKA Moscow.
Being in pot 2 also means we'll avoid playing the likes of Atletico Madrid, Borussia Dortmund and Napoli as you can't draw any team in the same pot, obviously. We also can't be drawn against any other English team at this stage.
One team from each pot will be drawn to make a group of four. Here are all the teams in each pot that we could get:
Pot 1: Real Madrid, Barcelona, Leicester City, Bayern Munich, Juventus, Benfica, Paris Saint-Germain, CSKA Moscow
Pot 2: Atletico Madrid, Borussia Dortmund, Arsenal, Sevilla, Porto, Napoli, Bayer Leverkusen, Manchester City
Pot 3: Basel, Tottenham, Dynamo Kiev, Lyon, PSV Eindhoven, Sporting Lisbon, Club Brugge, Borussia Monchengladbach
Pot 4: Monaco, Besiktas, Legia Warsaw, Ludogorets, Celtic, Dinamo Zagreb, Copenhagen, Rostov
Best draw
For me, the 'easiest' draw would be CSKA, Club Brugge and Ludogorets. It's a toss-up between Benfica and CSKA from pot 1 but despite facing a tricky trip to Russia, you'd have to pick CSKA as Benfica as a dangerous side.
As long as we got a good draw from Pot 1, I would take any of the teams in pot 3 but Brugge would be a solid draw. Many people may call for Rostov in Pot 4 but again I wouldn't want the boys going out to Russia. Give me Ludogorets or Copenhagen any day.
Worst draw
Understandably, Arsenal fans have already accepted that we'll draw Barca or Bayern. It's inevitable. However, even Real Madrid, PSG or Juventus would be extremely tough opposition. Kiev in Pot 3 would be tricky away from home and Lyon are a dangerous side but the team to avoid is probably Borussia Monchengladbach. Celtic are always a tough side to play at Celtic Park and there are plenty of tricky tests in Pot 4 but Besiktas seem to be building a decent side so I'd like to avoid them. This would be our nightmare draw: Barcelona, Monchengladbach, Besiktas.
We'll find out soon enough who we'll be playing in the group stages this year, so check back just after 5 to find out….