Wenger on Mustafi, transfer plans and buying 'big players'
By
mac14
on August 12, 2016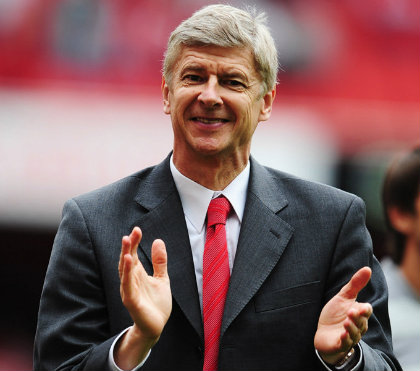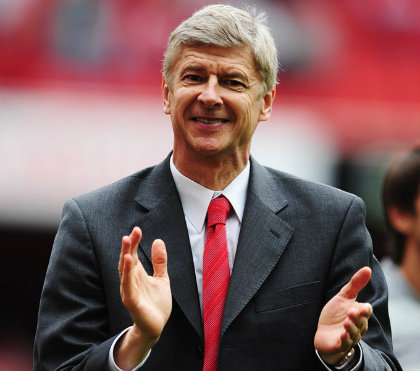 Arsene Wenger has been speaking to the media this morning ahead of our clash with Liverpool on Sunday and the Arsenal boss has given some thoughts on his transfer plans for the rest of the summer.
We've been relatively quiet in the market so far with Granit Xhaka the only major arrival – although 20-year-old defender Rob Holding is set to be thrust in to Premier League action sooner than expected due to our injury crisis at the back.
With Gabriel and Per Mertesacker ruled out for the foreseeable future, Wenger is fully expected to bring in a new central defender and we're reportedly closing-in on a deal to sign Valencia's Shkodran Mustafi.
Arsene was quizzed for an update on our proposed move for the German international but predictably the boss gave little away, telling Arsenal.com:
on Shkodran Mustafi…

No, I cannot tell you [anything].
I watched Wenger's press conference and he gave this reply with a trademark grin so I think it's safe to say we should hear more regarding our move for Mustafi over the weekend.
Arsene is also being tipped to strengthen our attacking options with the likes of Riyad Mahrez and Alexandre Lacazette strongly linked but the boss refused to be drawn on either the number of players he was looking to sign or the areas of the squad he wants to add to.
Instead, Wenger simply said he is only worried about finding quality players and is prepared to strengthen any area of the squad if the right opportunity comes up. He continued:
on how many players he needs to add…

I don't count in numbers because otherwise our squad will be too big. Like many teams, if we find the top quality then we will still strengthen our squad.

on which other areas he's looking at other than defence…

There's no other specific area that we need. It will depend on the quality we find. If we find somebody who strengthens our team in any position, who gives us a superior quality, we'll do it.
I think it's safe to say we aren't in the market for another central midfielder or a goalkeeper but all other areas of the squad could theoretically need strengthening. Obviously we need a centre-back and a striker, but I'd argue we also need another winger [Mahrez] and even a full-back if Debuchy leaves.
It's certainly going to be an interesting few weeks and fans are desperate for Arsenal to follow clubs like Man Utd and Man City and make a statement by spending money to sign a 'big player' before the window slams shut.
However, Arsene says he's not concerned about what the likes of United are doing in the market and insists that while he wants to do business over the coming weeks, Arsenal will continue to spend money at 'our level'.
on the big clubs buying big players…

You focus on your squad and your quality and you try to strengthen where you can. We were not specifically [competing] with Man United on a player, so we have done what we wanted and we want to do more. We try to compete at our level with all the assets we have and we try to compete with them. We showed that last Sunday [against Man City].
Arsene also suggested in his interview that it's becoming more difficult for English clubs because of all the money in the Premier League and foreign clubs are now forcing us to pay a premium for players, but insists that quality players can still be found at reasonable prices.
Let's hope the boss manages to get a couple of deals done over the coming weeks….