Arsene Wenger offers depressing transfer update
By
mac14
on August 10, 2016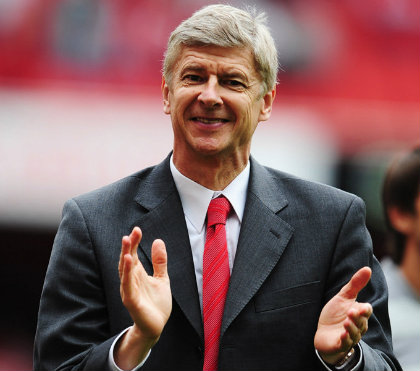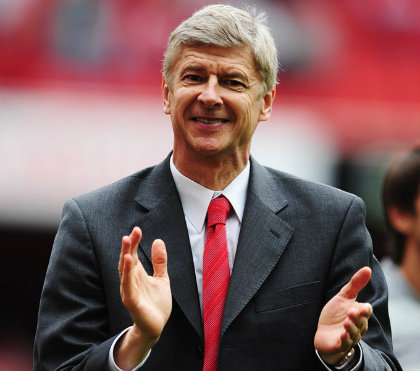 Arsene Wenger has offered a depressing update on his transfer business after saying that while he's in the market for new players, he's struggling to find the necessary quality he's looking for.
Arsenal desperately need to sign a new centre-back after Gabriel was ruled out for up to eight weeks with an ankle injury while Per Mertesacker isn't expected to return until 2017 with his knee injury.
A top class striker is also a priority [and has been for five years] with the boss looking to bring in competition for Olivier Giroud up front after admitting that a lack of goals cost us the title last season.
A whole host of names have been linked with a move to the Emirates in recent weeks but so far we've managed to make just one major signing with the arrival of Switzerland midfielder Granit Xhaka.
Defender Rob Holding and Japanese striker Takuma Asano have also been signed but they are both players for the future and shouldn't be expected to play a significant part in the first team just yet.
Wenger has confirmed that he's in the market to sign new players and is keen to spend the money we have, however, he's claiming that he's struggling to find the right players.
The boss is quoted as saying by the Mirror:
"We want to spend the money when we have it,"

"What is very difficult today is to find the quality of the players who are available and if you look well despite all the money that is available in England there is very little movement since the start of the transfer market.

"We are in the transfer market and on one side we are focused and concentrated on the players we have to get them in a fantastic shape. On the other hand, of course we are looking outside to strengthen."
This is a familiar tale as we've heard the same rubbish from the club for years. Somehow Man City, Man Utd, Chelsea and even Liverpool manage to find quality players to strengthen their squads but poor old Arsenal just can't seem to find any player in the world better than what we've got.
The idea that there aren't any quality players available is laughable and Wenger is taking the fans for idiots if he expects us to believe that. Firstly, practically EVERY player is available if you're willing to pay the right price but secondly, there are plenty of players around the globe who'd strengthen our squad.
We don't have a fit senior centre-back for our opening game against Liverpool, so is Wenger seriously trying to tell me there is nobody out there who could strengthen our defence?!
We all know the Mustafi deal is there to be done so god only knows why we haven't got something agreed yet. It would be lazy to say it's Wenger's dithering that's holding up the deal but you do get the impression that that's the case a lot of the time.
MORE: Arsenal 'set their sights' on £72m Colombian
We also don't have a 'proper' striker available to face Liverpool. We've been looking for a top class striker for several years and yet here we are, four days away from another season and we're going to have to play Theo Walcott up front!
I have no doubt the club are working on things behind the scenes but our inability to get deals done is embarrassing for a so-called top club. And if Wenger/Arsenal are struggling to identify players, then we need to completely revamp our scouting system.