Two Arsenal stars flirt with Barcelona amid reported interest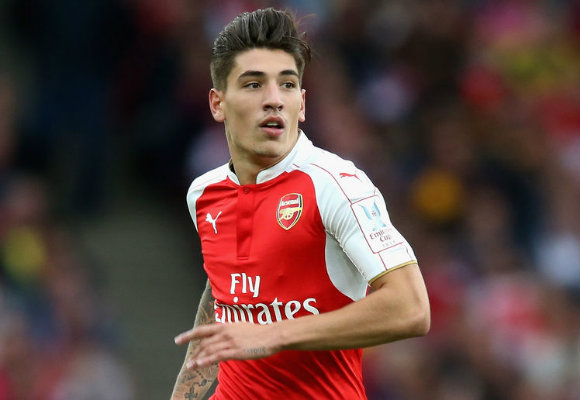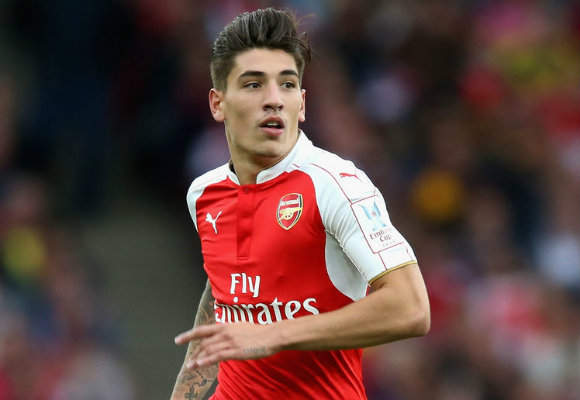 Hector Bellerin has welcomed interest from boyhood club Barcelona while Aaron Ramsey has once again reiterated his desire to join the Catalan giants one day.
Rumours of Bellerin heading back to Spain have intensified in recent days with the Mirror one of several newspapers reporting that Barca have identified Arsenal's right-back as the ideal replacement for Dani Alves.
The Brazilian international is hotly-tipped to leave the Nou Camp and join Juventus this summer and Bellerin is reportedly being linked-up for a move back to Barcelona just three years after leaving for North London.
Just last week Hector appeared to commit his future to Arsenal after saying the Emirates is now his 'home'. However, the 21-year-old appeared less committal today as he welcomed the interest from Barca and said a player doesn't know how they'd respond to such an offer until it's put on the table.
Bellerin is quoted as saying by the Mirror:
"I don't really get informed about offers,"

"My agent is the one that works on these sort of things, but I'm happy to receive interest from such great clubs. As a player it's really nice."

"Right now I'm very happy where I am, at Arsenal and focusing on the national team,"

"With these things, you don't know what to do until they arrive.

"If Alves leaves they will need a full-back, there are lots in Europe."
I'm sure we all saw this coming a mile off and Bellerin has done little to dampen the speculation with these comments. The good news is Hector is under a long-term contract so we don't need to sell, and we won't sell, anytime soon.
However, we'll have to get used to the Bellerin-to-Barca rumours as they aren't going to go away any time soon. It's going to be exactly the same situation as it was with Fabregas and like Cesc, no doubt Bellerin will eventually head back to the Nou Camp one day in the future.
And Bellerin could be joined at Barca by Aaron Ramsey as the midfielder is another Arsenal player who's been fluttering his eyelids at the Catalan giants today.
Rambo has long been linked with a move to the La Liga champions and the Sun claim he's once again been linked with a possible £60m switch this summer.
The 25-year-old has fueled the fire after reiterating his desire to join Barca – or one of the other big Spanish clubs – at some point in his career.
Ramsey is quoted as saying by the Sun:
"Barcelona play football very well and at Arsenal we want to do the same.

"I've said it before – I would love to play in La Liga one day, at one of the big clubs.

"I watch the league every week. It suits my style. Maybe I will (move) someday, who knows what will happen in the future?"
Like Bellerin, Ramsey is under contract and there is little chance Arsene will agree to sell the Welshman any time soon but I just wish our players would stop flirting with Barcelona! It's getting annoying.
We're trying to build something special here at the Emirates and we're never going to achieve it if our best players are always yearning to join the likes of Barca.