[Images] Player drops huge hint over £34m Arsenal move on Instagram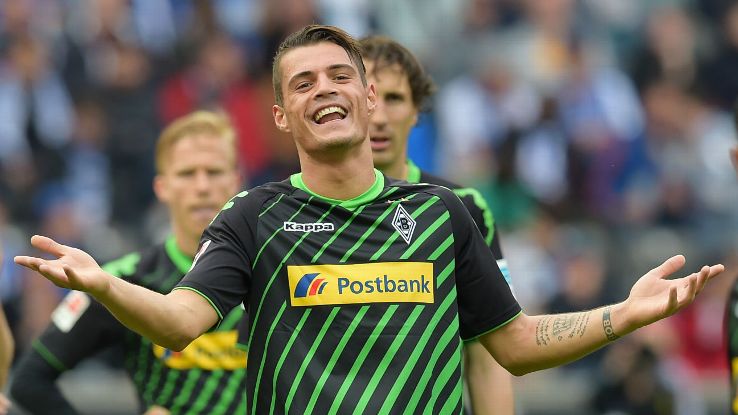 The Granit Xhaka to Arsenal rumours went in to overdrive yesterday after the midfielder dropped a huge hint he's heading to North London after following the official Arsenal account on Instagram.
Xhaka has been strongly linked with a move to the Emirates in recent weeks with German outlet PR Online reporting on Friday that a deal was imminent after we had submitted a formal £34m offer to Borussia Monchengladbach.
Arsenal fans were already salivating over YouTube video's of the midfielder and discussing how he'll fit in to Arsene Wenger's team next season as we awaited the official announcement that he was joining Arsenal.
However, the anticipation went super-sonic after eagle-eyed supporters caught wind of Xhaka's activity on Instagram after the midfielder started to follow the official Arsenal account.
The 23-year-old also followed Mohamed Elneny and 'liked' a photo of the Egyptian posing with Mesut Ozil at the Arsenal Foundation charity ball on Thursday night.
This obvious gaff was soon rectified as Xhaka unfollowed the Arsenal account but not before fans had taken screenshots – which have been doing the rounds on Twitter.
Obviously a player following or liking things on Instagram isn't a guarantee of any impending transfer but it's certainly an indication that something is in the pipeline. Either that or Xhaka was in a mischievous mood and decided to fuel the rumours even further.
Here are some screenshots of what Xhaka's been up to: