Arsenal shareholder: Wenger set to sign new 3-year contract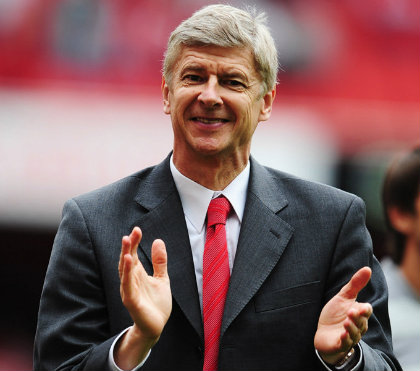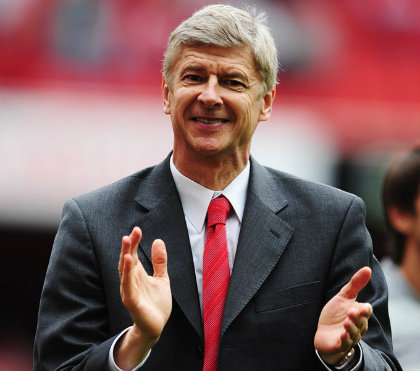 Well known celebrity Arsenal fan and shareholder, Piers Morgan, has claimed on talkSPORT that Arsene Wenger has been offered a new three year contract.
The boss currently has just one year left to run on his current contract and there is a growing feeling among the fan-base that the Frenchman should step aside this summer after overseeing a hugely frustrating campaign.
We failed to address obvious holes in the squad last summer and it ultimately cost us dearly as we once again collapsed during the business end of the season with Leicester City securing the title on Monday night.
Arsenal supporters' groups joined forces to arrange a protest last weekend calling for change at the club and while some were venting their anger towards owner 'Silent Stan', many feel that Wenger needs to be replaced this summer.
However, Morgan has dropped a bomb after claiming that Wenger already has a new three-year contract on his table and the disgruntled shareholder believes the weak protest on Saturday is going to convince the Frenchman to sign on the dotted line.
Wenger said on talkSPORT:
"Wenger, I know for a fact, has a new three-year contract on his desk. He is, as he normally does, trying to strategically play the fans and the media to a point where he can legitimately sign that new £25 million contract.

"On Saturday, the fans had a chance to basically make their view known that it is time for change, but it turned into a massive damp squib. Yes, a few thousand did put their placards up, but it wasn't well organised and it didn't play out particularly well.

"What Wenger immediately did was turn this into: 'I was so surprised. I'm so delighted 80% of the fans are with me'.

"I know what this means. It means he is going to sign a new contract, and that means Arsenal will go another three years without winning the league and without winning the Champions League. If fans continue to chant Wenger's name, they will get him the three more years."
I've seen these rumours circulating on Twitter for weeks and I personally wouldn't be surprised if the club have already offered Wenger a new deal.
The powers that be clearly have no intention of putting any pressure on Wenger to do anything other than finish in the top four every year so as long as he achieves this goal, Arsene will be free to determine his own future.
I also tend to agree with Morgan, that the protest on Saturday back fired and will only have strengthened Wenger's belief that he still has the support of majority of the fans.
That could be the case with some people, but I think there will actually have been thousands of supporters at the Emirates on Saturday who would still like to see a change in manager, but weren't willing to protest publicly.
We'll have to wait and see how this plays out but I have a feeling we'll see the new season start before anything is finalised. If we make a strong start, then expect Wenger to sign his new deal.