[Photo] Leaked PFA TOTY: Arsenal Star In But Somehow No Mesut Ozil
By
mac14
on April 21, 2016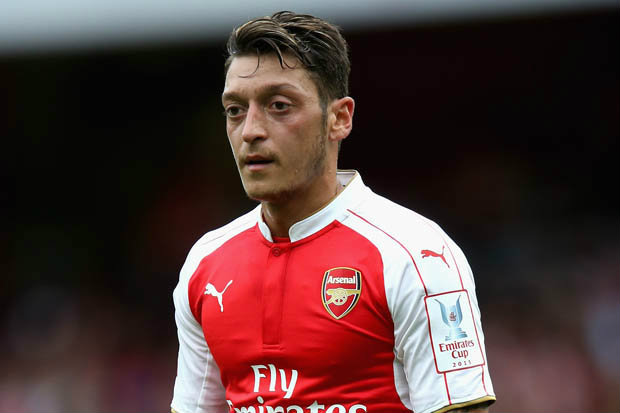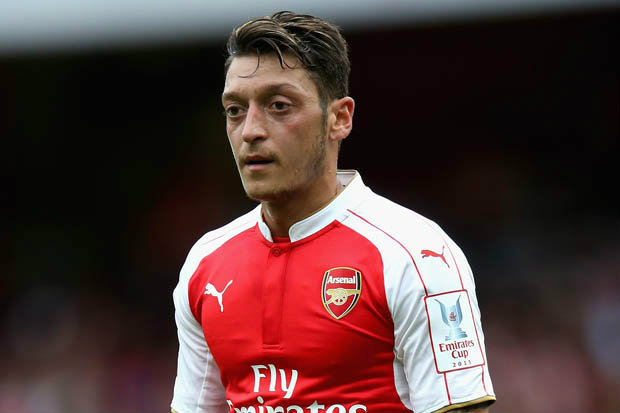 The PFA Team of the Year has been leaked on Twitter this afternoon and it shows that Arsenal playmaker Mesut Ozil has somehow missed the cut.
Twitter user @JackH_THFC – who unfortunately appears to be a Spurs fan – claims to have an inside source at the PFA who has given him a copy of the Team of the Year.
He posted a photo of the line-up on Twitter, which can be seen below, and it shows that while Hector Bellerin has been included, Mesut Ozil has sensationally missed out.
After being accused of photoshopping, the user then uploaded a video showing him flicking through what appeared to be the official PFA brochure for the awards evening which takes place on Sunday night.
Despite being named on the six-man short-list for the PFA Player of the Year having scored 6 goals and provided a ridiculous 18 assists this season, Ozil has been overlooked in favour of Dele Alli, Riyah Mahrez and Dimirti Payet.
Mahrez should certainly be included but Alli and Payet over Ozil? Don't make me laugh. They've both had fine seasons but in no way should either of them make the TOTY ahead of Mesut.
Particularly Alli. He's had a superb impact at Spurs for one so young but unfortunately it looks like he's only been included voted in because he's English. There can be no other explanation.
Anyway, congratulations to Bellerin and here is the full Team of the Year, for what it's worth….
Full TOTS for all divisions can be seen here☺️ pic.twitter.com/RrJs4v2Vks

— JH (@JackH_THFC) April 21, 2016
@JackH_THFC pic.twitter.com/d0MvjTemAI

— JH (@JackH_THFC) April 21, 2016